Embossed aluminum sheet is also a kind of aluminum tread plate. Different from other kinds of aluminum checkered plate, aluminum embossed sheet do not have much anti-skid effect, it is mainly used in refrigerator, freezer liner, air conditioning, cold storage, decoration and packaging. The typical and most used pattern is orange peel embossed aluminum sheet.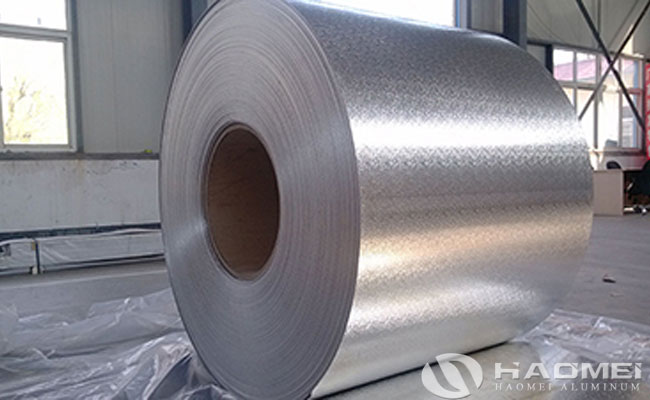 The specification of embossed aluminium sheet is :
Typical alloys: 1060, 3003, 5052, 5754, 6061, 6063, 6082
Material temper: H2, H4, T4, T6
The thickness is 1.2-7.0mm, the width is 100-1650mm, the length is 500-16000mm.
The shape of final product: embossed coil or embossed sheet.
Why does aluminum embossed sheet has widely application in refrigeration industry than other metal? For it has 4 aspects of advantages:
The heat transfer performance of aluminum is better among the top in the metal;
The surface of aluminum can form a dense oxide film with good corrosion resistance;
The proportion of aluminum is relatively small, making the equipment lighter in weight;
Embossing in the surface increases heat transfer area and improves heat transfer efficiency.
Contact Us
1103, No.14 Waihuan Road, CBD,Zhengzhou, China
+86-0371-65621391