Aluminum sheet prices 4×8 of Haomei aluminum is very reasonable and can save your purchase cost with the quality guaranteed. Aluminum sheet 4×8 produced by Haomei aluminum has high precision, the vertical and horizontal parallel error of plus or minus 2mm. According to the needs of different customers, 4×8 aluminum sheet can be placed in two directions on the plane, and the accuracy is very high. The vertical and horizontal parallelism error is plus or minus 2 mm, the vertical and horizontal vertical error is ≤ 0.1mm/200mm, and the surface roughness of cutting section is RA ≤ 25 (when the feed speed is 1 m / min), which ensures the accuracy of the products of customers in production.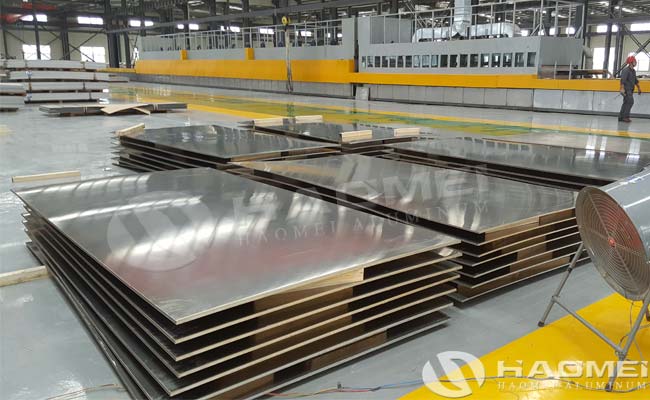 Due to the different processes adopted by various enterprises in the aluminum sheet processing, for example, large enterprises choose aluminum ingot as the raw material for aluminum sheet 4×8 production, while some small enterprises use recycled aluminum as the raw material for aluminum sheet production, which has a certain impact on the aluminum sheet prices 4×8. The price of recycled aluminum is far lower than the price of aluminum ingot, of course, the aluminum sheet quality is better than recycled aluminum. Therefore, the processing technology and materials affect the price of aluminum sheet 4×8.
It can be seen from the above points that the market price of international aluminum fluctuates greatly, and the factors of processing technology and raw materials also have a great impact on the aluminum sheet prices 4×8. Therefore, it is suggested that the aluminum sheet demand enterprises should not blindly covet the price and give up the quality, especially for the aluminum sheet produced by renewable aluminum production, because of the increase of impurity content, it has a great impact on the quality.
Contact Us
1103, No.14 Waihuan Road, CBD,Zhengzhou, China
+86-0371-65621391