Technical parameters: compared with other materials, the reflectivity of reflective aluminum mirror sheet is 88%, stainless steel reflector is 44%, aluminum anodized plate reflector is 30%, white painted reflector is 3.8%. Outdoor sun exposure aging is greater than 2 years, indoor aging is greater than 10 years. Mechanical properties including tensile strength, elongation, thermal expansion and contraction (vertical and horizontal), wear resistance. Materials by bending, stamping made of lamps, the product will not have broken and wrinkles.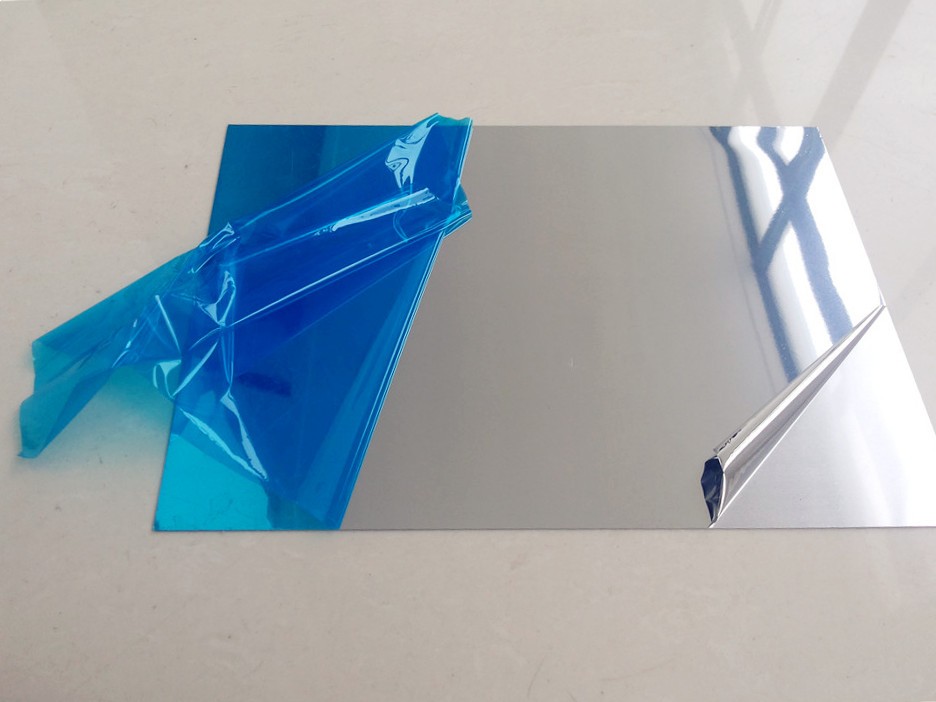 The use of reflective Aluminum mirror sheet materials, the visible light reflectivity is greater than 80%, the infrared ray reflectivity is greater than 80%, it is widely used in lighting reflectors, and the need for insulation(such as cold storage, Refrigerator) and other places. Made of fluorescent reflector can be used in hotels, shopping malls, exhibition centers, offices, train cars, etc. It not only greatly improve the quality of environmental lighting, but also the energy saving effect is remarkable. For example, compared with ordinary white paint reflector, reflective aluminum mirror sheet increased by 25% -30% or more, it has a significant energy-saving effect, and the light source has a sense of luxury. The Installation of cold storage, refrigerators, greenhouses, insulation equipment will be the ideal energy saving effect.
Instructions for use: This product is widely used in lighting fixtures and cold insulation equipment, which mirror reflective aluminum mirror sheet can also be used for various types of solar water heaters, a significant energy saving effect. Products by bending, stamping molding, there will be no fracture, stripping and wrinkles, and the performance of complex protective film to facilitate the user to use. Handling should be careful, do not replay, so as not to damage the board. Store the warehouse as dry and dry as possible. It is forbidden to operate with oil.
Contact Us
1103, No.14 Waihuan Road, CBD,Zhengzhou, China
+86-0371-65621391