Mirror finish embossed aluminium for lighting 1060 1100 3003 has high reflectivity, mirrored surface, high brightness and beautiful appearance. The embossed mirror aluminium sheet is also called as hammered aluminium mirror sheet. The embossed pattern of the mirror finished aluminium sheet can be bean pattern and pebbles pattern, because of the great performance and good reflectivity, the embossed aluminium sheet mirror finished is special applied in illumination lighting industry.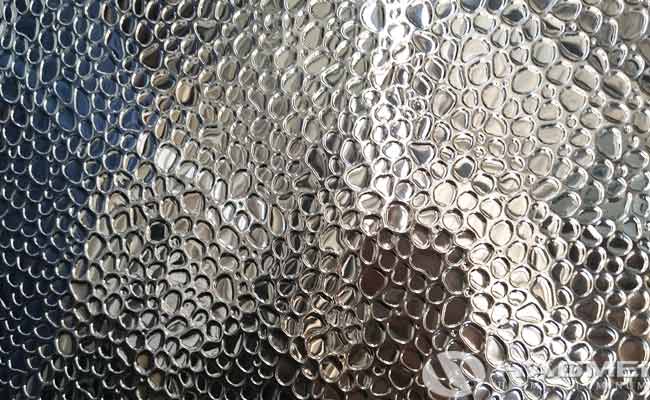 The specification of mirror finish embossed aluminium sheet are:
Alloy: 1060, 1100, 3003, 5052, 6061
Reflectivity: 85%, 86%, or up to 98%
Thickness: 0.3~0.8mm
Width: 100-1250mm
The hammered mirror aluminium sheet has high reflectivity, the surface is as clean as a mirror, the reflectivity is above 86%, and the surface is treated. Currently, the application in the market is made is for processing grille lamps, signs and nameplates, electronic product casings and other products.
The aluminum lampshade produced by mirror finish embossed aluminium not only has low price, but also can increase the luminous flux of the light source, high reflectivity, environmental protection and energy saving. Aluminum alloy can reduce the weight of the lamp. Outdoor luminaires require a service life of more than 10 years, and aluminum alloy lampshades with good corrosion resistance can meet this requirement.
Contact Us
1103, No.14 Waihuan Road, CBD,Zhengzhou, China
+86-0371-65621391