Hammered aluminum mirror sheet for light reflector is also called as bean pattern embossed aluminum mirror sheet and hammer aluminum refractive sheet. It is often applied to lamp reflectors, outdoor lighting, lighting reflectors, lamps decoration, plant cultivation lighting and reflective grille.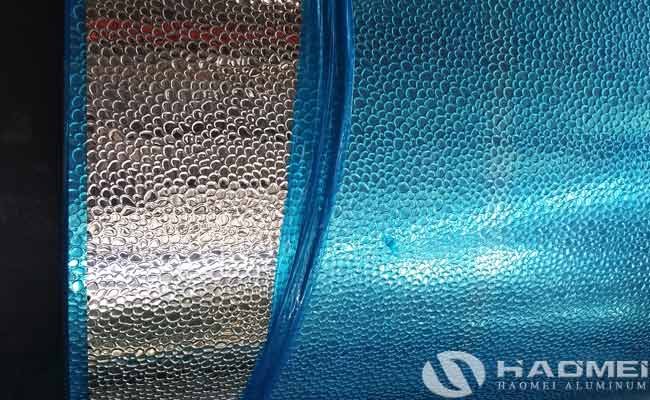 Hammered aluminum mirror sheet combines the advantages of hammered aluminum sheet stucco embossed and reflective aluminum mirror sheet together. Hammer embossed is suitable for heat dissipation, mirror reflect surface is suitable for reflection, energy saving, high brightness, good reflectivity. Thus hammer aluminum mirror sheet not only has good lighting effect, saving energy and maintenance costs, but also suitable for places with high lighting requirements. The specification of hammered mirror aluminum reflect sheet are:
Alloy: 1060, 3003
Thickness: 0.3-10mm
Tensile strength: 130N/mm2
Yield strength: 115N/mm2
Elongation: ≥2%
Total reflectance: 86%
Diffuse reflectance: ≤12%
Besides of lighting reflector cover, the hammered aluminum mirror sheet also have other application:
1, reflectors for lighting fixtures;
2, suspended ceiling and building decoration materials;
3, multi-purpose hardware: photo frame, clock, camera accessories, MEDALS, jewelry box, audio and electrical shell;
4, computer accessories: disk shutter, LCD and reflector of photocopier;
5, reflectors for solar water heaters and headlights.
Contact Us
1103, No.14 Waihuan Road, CBD,Zhengzhou, China
+86-0371-65621391