The embossed aluminum sheet can also be called the aluminum stucco embossed sheet. It belongs to the aluminum product processed by calendering and form a variety of patterns on the basis of the aluminum sheet. It is used widely mainly in the packing, building, curtain wall, etc.. The embossed stucco aluminium sheet is use press to suppressing the pattern on the sheet surface, so the stucco pattern is three-dimensional. The common used patterns are the lentil pattern and orange peel pattern.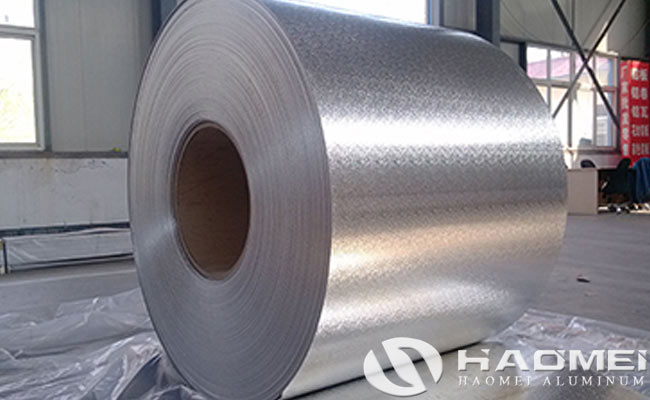 Lentil pattern aluminum embossed sheet is a type of anti-skid aluminum plate with good antiskid effect, mainly used in car, platform skid, cold storage floor skid, floor skid, elevator skid proof. Orange peel pattern aluminum embossed sheet has good heat conduction and heat dissipation performance, so orange peel aluminum stucco sheet is used in refrigerators, air conditioning and other refrigeration equipment as well as pipe insulation and packaging products.
The specification of embossed aluminium sheet coil are:
1, The grade is: 1060, 3003 and so on.
2, The thickness: 0.08—2.0mm, the width: 100—1370mm
3, Embossed pattern: classic orange peel pattern, insect pattern(variation orange peel), water drop pattern, diamond pattern, hammer pattern, bean pattern, diamond pattern, cobblestone pattern, water ripple pattern and shell carving pattern.
Contact Us
1103, No.14 Waihuan Road, CBD,Zhengzhou, China
+86-0371-65621391