DNV approved aluminum plate 5083 meet the anti corrosion resistance in sea water and marine environment and show great product strength. Det Norske Veritas is the most authoritative and strictest certification body for marine boards in the world. Through the certification of this body, the marine grade aluminum plate products will be unimpeded in various countries. Haomei Aluminum's marine aluminum plate 5083, 5059, 5086, 5383, 5052, 5754 has successively passed the certification renewal audit of American Bureau of Shipping (ABS) and Det Norske Veritas (DNV·GL), which further enhances the core competitiveness of marine grade aluminum plate products.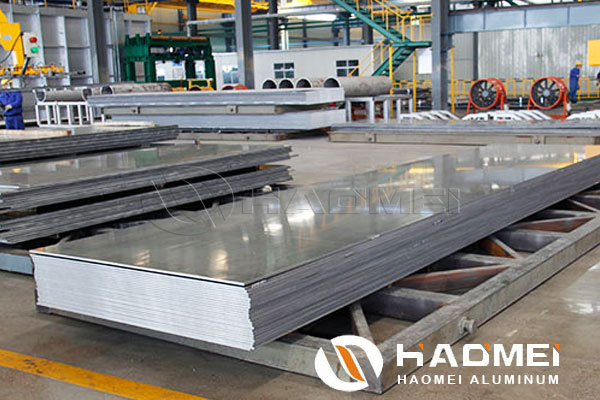 It is reported that shipbuilding is a major equipment manufacturing industry for the development of water transportation and marine engineering. The International Association of Classification Societies (IACS) has very high access thresholds and quality requirements for shipbuilding and upstream supporting industries. Product inspection and certification requirements are extremely harsh. American Bureau of Shipping and Det Norske Veritas are the world's professional risk management service organizations. The ABS and DNV approved aluminum plate indicates that the industrial technology level of Haomei Aluminum's marine grade aluminum products has reached the international level.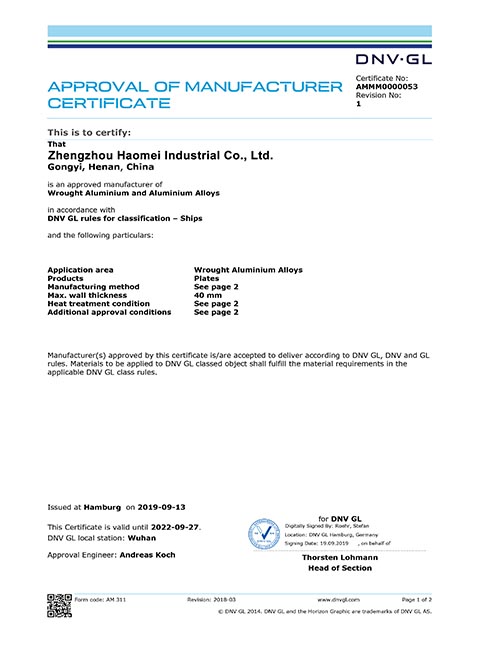 It is understood that the proportion of China's shipbuilding industry in the global market is rising significantly, and Haomei Aluminum's marine grade aluminum sheet have also passed the certification of China Classification Society. In this renewal audit, the certifier of the classification society has reviewed and fully affirmed the company's quality management, production process control, inspection and testing capabilities by means of reviewing documents, witnessing the production site, and witnessing tests.
With the continuous expansion of DNV approved aluminum plate production scale and product business scope, qualification certification has become a "booster" for enterprise development. The successful passing of the classification society certification will further improve the product structure and provide guarantee for Haomei Aluminum to enter the international shipping market.
Contact Us
1103, No.14 Waihuan Road, CBD,Zhengzhou, China
+86-0371-65621391