Haomei supply cast aluminum sheet with high quality and great price, the casting process is aluminum ingots-smelting-rolling into sheets by casting and rolling machine. Haomei has strict quality requirements on the cast aluminium sheet to ensure it can meet the used of customers, we can also provide quality certificate and free samples. The aluminum sheet product Haomei Aluminum exported won good reputation on the world market.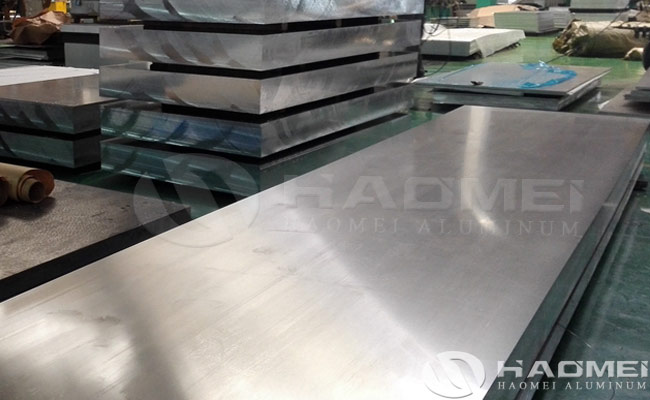 Cast-rolled aluminum sheet is when aluminum alloy is melted into molten aluminum and thrown into the casting furnace. Such a process can be called cast-rolled aluminum sheet. Usually cast-rolled aluminum sheet adopts primary aluminum ingot, such as pure aluminum aluminum ingot above 99.6, alloy distribution is carried out in the melting furnace while passing by stand furnace, adjust the blending gold, after processing, form solidification, clear the surface, and squeeze the shape formed by the roll of the casting and rolling machine. This cast aluminum sheet product processing process, we can call it the casting and rolling aluminum sheet processing technology, the finished product of this aluminum sheet is still a full thickness of 7.0mm.
The advantage of cast aluminum sheet production is that the cost of producing it is lower than that of the blank. At the same time, the complex specifications of the cast aluminum sheet roll, especially the complex inner cavity parts, can show its superiority, just like the curtain wall aluminum sheet, military cast and rolled aluminum sheets, etc., because the cast and rolled aluminum sheets have the advantages of excellent price and stable quality. The casting and rolling process is the earliest casting and rolling process for aluminum sheets. At present, the aluminum alloy field has reached extremely high levels.
Contact Us
1103, No.14 Waihuan Road, CBD,Zhengzhou, China
+86-0371-65621391