Haomei Aluminum is an enterprise who committed to produce cast aluminum plate according to customers' requirement and market trend. Relying on the level of technology and equipment and technology research and development capabilities, it has continuously made breakthroughs in creating short-process cast rolled aluminum deep processing projects. At present, the sales volume of the products has exceeded 200,000 tons per year. The cast aluminium plate product can quickly open the market, to a large extent, it is inseparable from the advantage of low cost and cheap price. To reach this standard, the company's technology research and development department have big pressure, offer cheap price to customers stands for reduce production cost while ensure quality, this is a technical problem.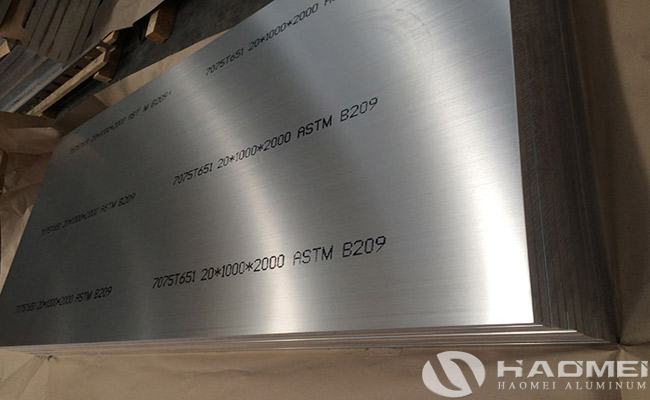 The production factors are complete and the climate is dry. These conditions determine that Haomei Aluminum can produce extraordinary cast aluminum plate products. In the process of new product research and development, kept an eye on the forefront of the industry, seized the first opportunity, and keep developed new products. At present, most of the domestic production of cast aluminum sheet alloys is made of semi-continuous ingots, which are formed by hot rolling and cold rolling. This process is complicated and expensive. Therefore, the company's product research and development team decided to find a breakthrough in technology research and development, and adopted the casting and rolling process route. This process saves the hot rolling process, the output is fast, the production cycle is shortened by 5 days compared with the traditional process, and the cost per ton of aluminum is reduced by about 1,500 RMB/ton, thus we can offer cheap price to aluminum plate buyer.
The casting and rolling process of cast aluminum plate is complex and technically difficult, and most domestic aluminum processing enterprises are afraid to set foot in it easily. In order to ensure the stability of casting and rolling, the molten aluminum should be transformed into a solid metal strip by casting and rolling from a melt within a very short range of 40mm-70mm. During this period, if any one parameter changes, other parameters must be adjusted immediately to ensure that the various process parameters match. Therefore, the processing of cast aluminium plate shows the production strength of aluminum manufacturer to a great extent, if you need to purchase aluminum plate with high quality and cheap price, believe me, we Haomei Aluminum is your best choice!
Contact Us
1103, No.14 Waihuan Road, CBD,Zhengzhou, China
+86-0371-65621391