The anodized aluminium sheet alloy is widely used in household appliance panels because of its light texture, easy processing, high durability, wide application range, good decorative effect and rich color. Household appliance manufacturers use aluminum sheet alloys to be colored and oxidized to produce various decorative sheets as decorative materials. In addition, the anodized aluminum sheet can be used at the curtain wall decoration, some of the anodized aluminum can be also brushed, that is the anodized brushed aluminum sheet with many color and better decoration effect.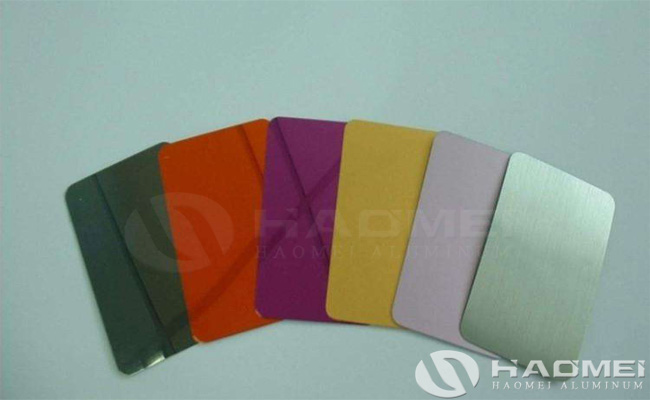 The application range of anodized aluminum sheets in household appliance panel are range hood, air conditioner, western small household appliances, electric heater, disinfection cabinet, etc. So, it is an integral part of our home decoration. The performance advantages of anodized aluminum sheets are:
1, Effectively control color difference;
2, The protective layer is processed and the bend does not burst;
3, Excellent washing resistance;
4, UV resistance, does not fade;
5, Super strong metal texture, high-grade, beautiful;
6, The proportion is only one third of stainless steel;
7, Scratch resistance;
8, Do not leave fingerprints after touching;
9, Anti-static does not vacuum and easy to clean;
10, The environmental protection level reaches the food level.
Contact Us
1103, No.14 Waihuan Road, CBD,Zhengzhou, China
+86-0371-65621391