Aluminum substrate for license plate production has clean flat surface, which can be mill or mirror finished or polished treat. With the development of the automotive industry, the demand for lightweight automotive aluminum is becoming more stringent, especially in terms of the demand for license plate. As a professional manufacturer of aluminum substrate sheet, Haomei Aluminum has rich research on the development experience of automobile license plates.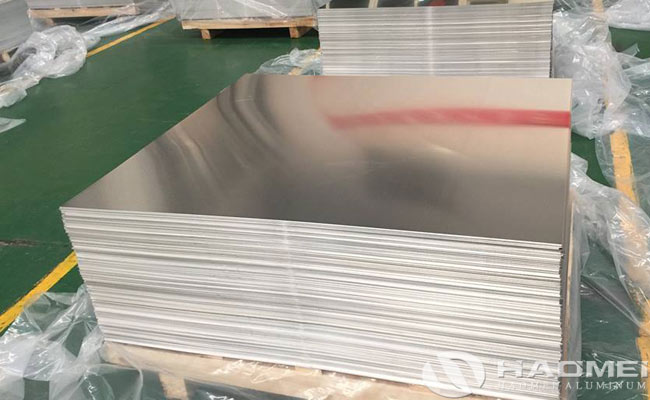 The main alloy of the automobile aluminum license plate is 5005 and 5052 aluminum plates. 5005 h34 aluminum alloy and 5052 aluminum alloy plates are hot-selling products of Haomei Aluminum, with high market recognition, advanced processing technology, stable performance, good molding processability and corrosion resistance. At the same time, 5005 and 5052 aluminum sheet are also widely used in rust-proof aluminum. The specifications of Haomei aluminum substrate sheet for license plate production are:
Alloy temper: O, H12, H14, H16, H18, H11, H24, H26
Thickness (mm): 0.15-600
Width (mm): 20-2600
Length (mm): 500-16000
Nowadays, major automakers are increasingly favoring aluminum, and aluminum is becoming more and more widely used in automobiles. The use of aluminum alloy to build the automobile body not only improves the performance of the car, but also meets the current lightweight trend of the automotive industry. The automobile license plate is also made of aluminum substrate alloy, aluminum license is already common on the market.
Contact Us
1103, No.14 Waihuan Road, CBD,Zhengzhou, China
+86-0371-65621391