Aluminum siding sheets for trailer is 3003 aluminum alloy material, which greatly reduces the trailer weight and improves the corrosion resistance, which is easy to use. 3003 aluminum sheets for trailer siding has high mechanical strength, durability, good decorative flatness and long service life. Among so many metal trailer siding sheets, the market prefer aluminum trailer siding material because it's lightweight, affordable and provides effective insulation. The aluminum  trailer siding sheets are color coated to improve aesthetics and corrosion resistance, the colors are available in polar white (bright white) and black, white aluminum trailer siding is more common used.
Besides of white coated aluminum siding sheets, there is also diamond plate trailer siding, which have bright finish, good wear resistance and good decoration effect. The body mass of the trailer can be lightened by using aluminum trailer siding sheets, it has incomparable corrosion resistance than steel. 3003 aluminum sheets for trailer siding have Mg and Mn element, which also improve its corrosion resistance. Our customers speak highly of Haomei Aluminum's trailer siding sheets. We have rich experience in producing diamond plate and white coated aluminum trailer siding sheets, if you are interested in, you can contact us immediately, I believe we can odder good quality and also great service.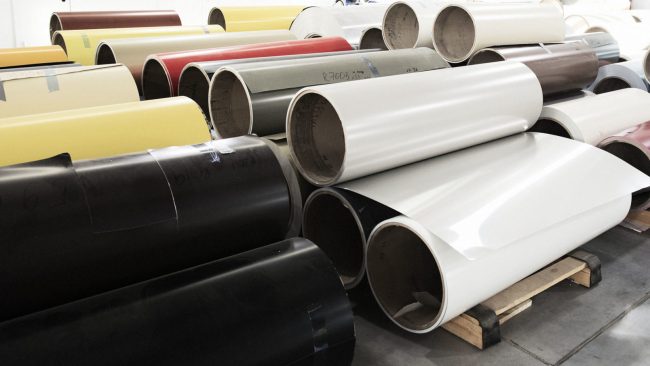 The aluminum siding sheets supplied by Haomei Aluminum mainly have the following advantages:
1, Aluminum trailer siding sheet can be customized to order;
2, We offer free sample for you to test before orders;
3, The shipping is 25-50 days after the order is received;
4, It's weather-proof and easy to clean;
5, Adds a sleek, modern look to your trailer;
If you're looking to buy aluminum trailer siding sheets, please contact us. We are located in China, but we ship worldwide. Our aluminum siding sheets plates are hot-rolled, making them perfect for fabrication. We offer them in sheets/coils and custom sizes for all parts of a trailer. If you have any questions or trouble deciding what kind of aluminum sheets for trailer siding you need for your trailer, give us a call at 008618134889531 or email us at nydia@aluminumhm.com. We are here to help!
Contact Us
1103, No.14 Waihuan Road, CBD,Zhengzhou, China
+86-0371-65621391