Aluminum sheet thin are applied to lighting industry for its lightweight, low cost, long service life and high quality. The thin aluminum sheet manufacturer has many customers who make aluminum lamps, lampshades, circuit boards, etc. The aluminum sheet in thin thickness have alloy of 1060, 1070, 1100, 3003 and 5052. The following is an introduction to the application of thin aluminum sheet in this respect.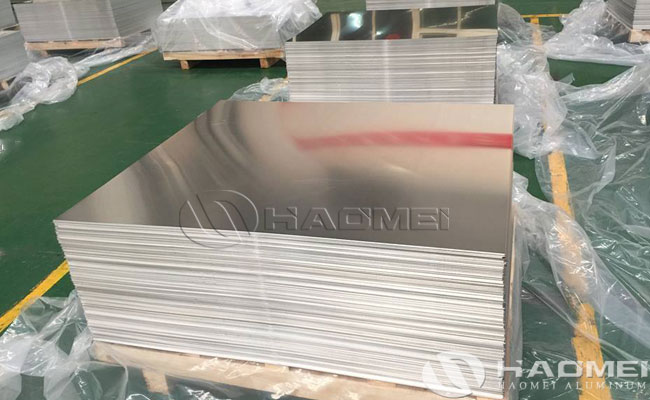 The scope of application of aluminum sheet thin in the lighting of lamps and lanterns:
1, Aluminum sheet 3104 as the lamp holder of incandescent lamp and fluorescent lamp, and other thin aluminum plate materials as socket has become a regular use.
2, Cast, stamped and spun aluminum parts are often used as artistic decorations for table lamps, standing lamps and other lamps.
3, Aluminum sheet reflectors are commonplace for fluorescent lamp systems and other lighting installation systems.
4, In recent years, solar energy-saving lamps have been widely promoted and used, and their lampshades, sockets, brackets, connecting rods, etc. all use aluminum alloy profiles or pipes.
The advantages of aluminum sheet thin as a lighting material for lamps and lanterns
1, Aluminum sheet can reduce the load of lamps. For example, a lamp post in an open-air sports field requires 80 spotlights. Lightweight aluminum lamps show their advantages.
2, Outdoor lamps require a service life of more than 10 years, and the aluminum alloy lampshade with good corrosion resistance can meet this requirement. After their surface is anodized, it not only improves the hardness and wear resistance, but also can be scrubbed frequently, and can obtain a decorative effect.
3, In order to reduce weight and save energy, transportation vehicles also use aluminum wires, aluminum coils, and aluminum electrical parts. At present, aluminum alloys with good flexibility and creep resistance and effective low voltage (12V) electrical contact materials have been developed.
Contact Us
1103, No.14 Waihuan Road, CBD,Zhengzhou, China
+86-0371-65621391