Aluminium sheet for roofing 3003 3004 has been everywhere as a new type of roof panel, aluminum panel has been widely used in the construction industry. Aluminum roofing sheet has played an important role in the development of modern buildings in the direction of comfort, light, durability, economy and environmental protection. The aluminum roof has many advantages, such as corrosion resistance, beauty, light weight, high strength, easy processing and molding, etc.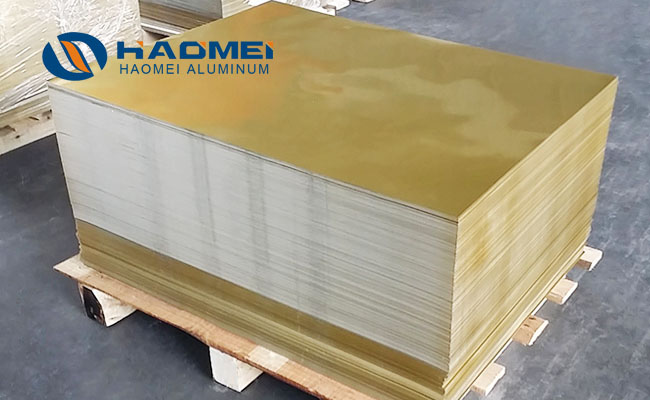 Features and advantages of aluminum sheet for roofing are:
Light weight, good steel and high strength.
Good weather and corrosion resistance. Aluminum roofing sheet has good corrosion resistance, fluorocarbon paint can not fade for 25 years.
Good workmanship. Aluminum roof sheetcan be processed into plane, arc, spherical and other complex geometry.
The coating is uniform and colorful. Various colors can be mixed according to the actual needs of the project.
Not easy to stain, easy to clean and maintain. The non adhesion of fluorine coating film makes it difficult to attach pollutants on the surface, and it has a good cleaning property.
The installation and construction are convenient and fast. The roofing aluminum sheetis formed in the factory, and the construction site only needs simple fixation without cutting.
It is recyclable and beneficial to environmental protection. Aluminium sheet for roofing can be 100% recycled with higher recycling value.
It has good fire resistance and can withstand 150 ℃ high temperature without obvious change.
Contact Us
1103, No.14 Waihuan Road, CBD,Zhengzhou, China
+86-0371-65621391