The aluminium oxide sheet also known as anodized aluminum sheet, which is a further treated aluminum product with wide application. More and more buildings, spaces and environments are more inclined to choose anodized aluminum sheet when they need to be constructed, renovated and decorated. Consumers and users love it, which has made the use of anodised aluminum sheet a decoration trend, and even became a manifestation of a trend. Especially in public spaces and places such as subways, stations, exhibition halls, shopping malls, and airports, anodized aluminum sheet is more likely as decorations. Not only the effect is good, but also different effects can be shown according to different designs and colors, brings different colors to buildings and interior spaces, increases the commercial value, ornamental value and tourist value of the area, and is a very good modern architectural decoration material.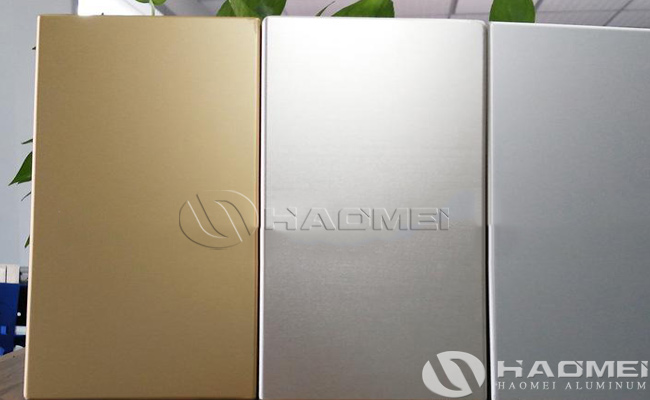 So many people love aluminum oxide sheet so much, so if we look at it from another perspective, what are the advantages and characteristics of anodized aluminum sheet from the perspective of architectural use? Of course there are, and there are many.
Easy to process: In order to become the darling of the decoration industry, aluminium oxide sheet must have very high processability. Only in this way can they adapt to architectural appearance and interior decorationdemandin design, and the anodized aluminum sheet not only has very good processability, but also has the ability to withstand continuous, high-strength stamping in a short period of time, which makes it have a great advantage in decoration and can reduce the cost of the product and production cycle.
Very good weather resistance: The aluminum oxide sheetnot only has a lot of color types, but also can guarantee long-term use without discoloration, fading, oxidation, rust, corrosion, scratches, etc. It has a very high upper limit of use, service life and scope of application, and can be applied in more scenarios.
Easy to clean: We all know that there are a lot of decorative materials, after a period of use, there will be dirt, stains, dust, damage, weathering, etc., but the aluminium oxide sheetis different, not only will not appear the above situation , and the dust accumulation rate is low, easy to clean and simple to clean, and the maintenance and maintenance costs are quite low.
Contact Us
1103, No.14 Waihuan Road, CBD,Zhengzhou, China
+86-0371-65621391