Haomei Aluminum produce aluminium decorative sheets for sale which are very common in architecture. When we see some unique buildings or metal curtain walls that exude unique charm, of course, we cannot easily ignore the important role of decorative aluminium sheets. Architectural decorative aluminum sheets generally use 1060 aluminum sheet and 3003 aluminum sheet as base materials, which can be machined to meet various architectural uses.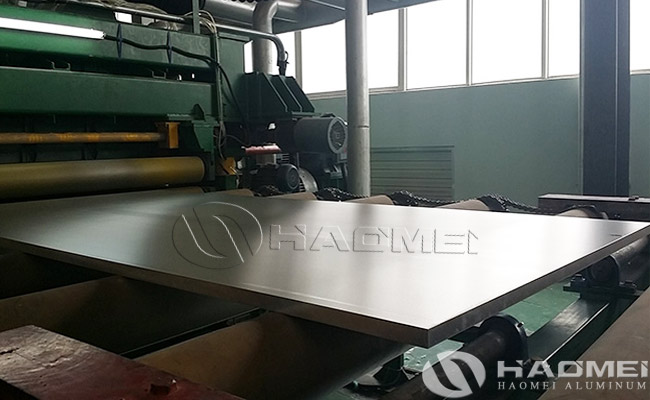 The specification of aluminium decorative sheets are thickness of 0.1-500mm, width of 100-2650mm and length of 500-16000mm. 1060 aluminum sheet for decoration is a commonly used product in the aluminum sheet series, with an aluminum content of 99.6%, and is also called pure aluminum sheet. It has high plasticity, corrosion resistance, electrical and thermal conductivity is also very good, can better withstand various pressure processing and extension bending. 3003 aluminium sheet is AL-Mn series alloy, it is a widely used anti-rust aluminum plate, its strength is about 10% higher than that of 1100, and its formability, weldability and corrosion resistance are all good. It is used to process parts that require good forming properties, high corrosion resistance and good weldability, or work that requires both these properties and higher strength than 1000 series aluminum alloys.
The easy processability, good fire resistance and anti-fouling ability of aluminium decorative sheets are all its advantages, so it is very common in the interior and exterior and curtain wall decoration process, so that the appearance of the building is more beautiful, and it can also resist the corrosion of wind and sunlight.
Contact Us
1103, No.14 Waihuan Road, CBD,Zhengzhou, China
+86-0371-65621391