The main alloying element of 7075 material is zinc, which has strong strength, good mechanical properties and anodic reaction. 7075 aluminum is a typical alloy in 7000 series aluminum, this 7075 alloy is a high-strength heat-treatable alloy, which is easy to process and has strong wear resistance, resulting in good mechanical properties, as well as corrosion resistance and oxidation resistance. The hardness of 7075 aluminum alloy is 150HB. The density of 7075 aluminum alloy is 2.8g/cm³ according to the national standard "GB/T3880-2006".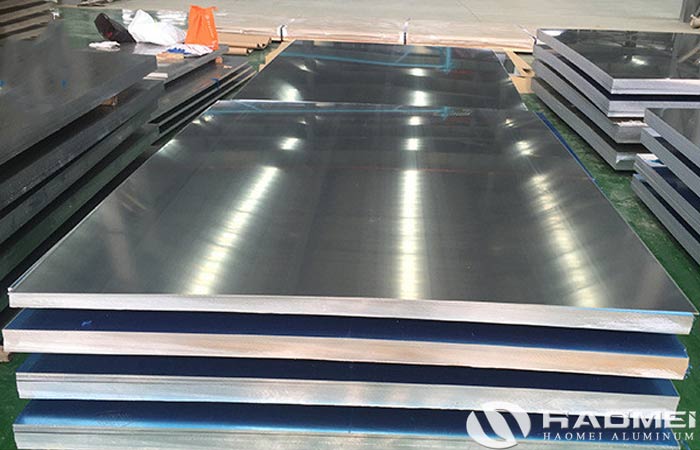 Typical uses of 7075 material are in aerospace industry, blow molding (bottle) mold, ultrasonic plastic welding mold, golf ball head, shoe mold, paper mold, foam molding mold, wax mold, template, fixture, mechanical equipment, mold processing and other corrosion-resistant high-stress structural parts. As a high strength aluminum grade, 7075 aluminum is mainly used to manufacture aircraft structures and other high-stress structural parts that require high strength and strong corrosion resistance, such as aircraft upper and lower wing panels, stringers, etc. After solution treatment, it has good plasticity, good heat treatment strengthening effect, good strength below 150 degrees, and particularly good low temperature strength, poor welding performance, and a tendency to stress corrosion cracking. It is also widely used in mold processing, mechanical equipment, tooling and fixtures, etc.
Haomei Aluminum is a Chinese aluminum product manufacturing enterprise, we process 7075 material with good performance, flat surface, precision size and good price. The 7075 aluminum plate offered by Haomei Aluminum won good market reputation overseas, the production period and delivery time is short. The introduction to the characteristics of 7075 aluminum plate produced by Haomei Aluminum are:
1, High strength heat treatable alloy.
2, Good mechanical properties.
3, Good usability.
4, It is easy to process and has good wear resistance.
5, Good corrosion resistance and oxidation resistance.
6, Good anodic oxidation effect.
Contact Us
1103, No.14 Waihuan Road, CBD,Zhengzhou, China
+86-0371-65621391