HAOMEI aluminum is a leading 4×8 aluminum sheet suppliers manufacturer, mainly engaged in 1000 series, 3000 series, 5000 series, 6000 series and other series of aluminum sheet. Among them, the main products of 1060 aluminum sheet, 3003 aluminum sheet, 5052 aluminum sheet, 6061 aluminum sheet, 7075 aluminum sheet, etc. are quite popular among users. Especially for honeycomb aluminum panels, perforated aluminum sheet, aluminum checkered sheet, anodized aluminum sheet, carved aluminum sheet, color aluminum sheet, curtain wall aluminum panels and other customers. At the same time, our aluminum sheet is low in price and stable in quality.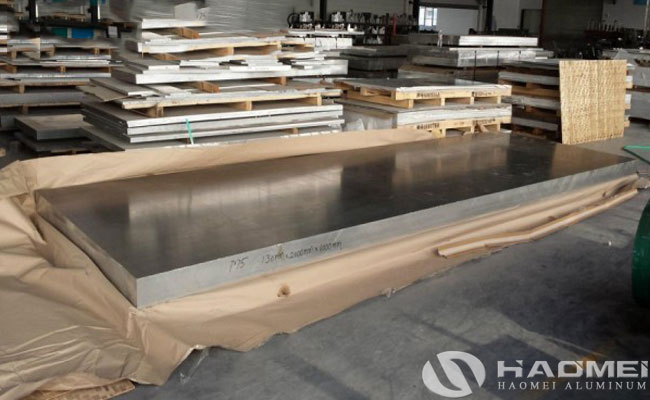 As a 4×8 aluminum sheet suppliers, Haomei Aluminum insists on using excellent and stable products, and provides comprehensive and thoughtful services to provide excellent and stable aluminum sheet for the majority of aluminum sheet users. We have reached an annual production capacity of 200,000 tons with the advantages of fast delivery time and stable quality! We look forward to establishing a cooperative supply relationship with you about the 4×8 aluminum sheet product. At the same time, you are welcome to visit our factory for inspection!
From the 1000 series and 3000 series aluminum sheet that are commonly used in 4×8 aluminum sheet suppliers, to the 6061 alloy aluminum sheet for die stamping, etc., they are widely used. However, the aluminum alloy sheet generally refers specifically, such as 6061 alloy aluminum sheet, 5052 alloy aluminum sheet, 5083 alloy aluminum sheet, 3003 aluminum sheet, etc., are actually aluminum alloy sheet. In fact, through careful analysis of the alloy composition of aluminum alloy sheet, we must not be difficult to find a very important point, that is, they are all alloys of aluminum itself. Various totals are added to the difference of alloy composition to achieve strengthening, or to change some of its own differences.
Contact Us
1103, No.14 Waihuan Road, CBD,Zhengzhou, China
+86-0371-65621391