Considering where can i buy aluminum sheet metal? Please look at Haomei Aluminum as your aluminum sheet manufacturer! Haomei Aluminum provide 1000 – 7000 series and other series of aluminum sheet metal, provide super large format CNC machining equipment to assist in aluminum sheet processing, provide professional technical engineers with design drawings, mold proofing, processing and production, and super-perfect pre-sale and after-sales consultation to make you worry-free !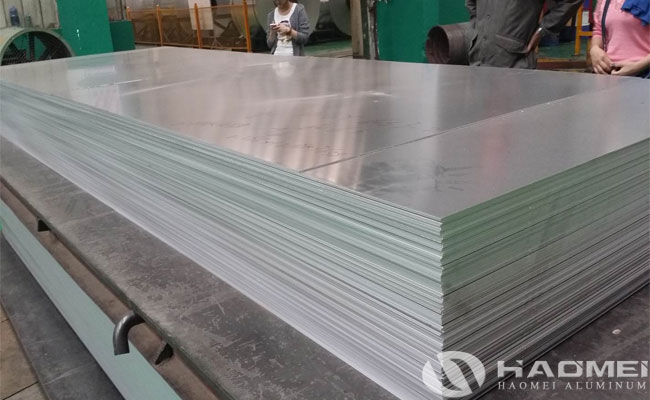 After 25 years of production, processing and sales of aluminum sheets and other materials, Haomei Aluminum have delivered high quality aluminum sheet metal products and services to thousands of enterprises and units. Customers are generally praised. No matter what processing requirements, please say it first, we Haomei Aluminum will give a processing plan that can achieve the expectations as much as possible according to its own equipment configuration and technical reserves. How to ensure quality of aluminum sheet metal for sale in Haomei Aluminum?
1, Provide original material certificate
2, Provide third-party inspection agencies such as SGSBV to provide inspections
3, Sign the purchase contract and provide the goods in strict accordance with the contract
4, Review and check before leaving the warehouse to ensure that the product will not be wrong
5, Pack the product carefully before leaving the warehouse to ensure that it will not be damaged during transportation.
No need to worrying about where can i buy aluminum sheet metal, we advocate any processing plan. On the basis of sufficient project communication, we will meet the needs of customers to the greatest extent, so as to formulate the most considerate processing plan. If relevant people in the industry need it, please contact us as soon as possible, we can communicate and confirm the plan in time, so that you can get high-quality goods as soon as possible.
Contact Us
1103, No.14 Waihuan Road, CBD,Zhengzhou, China
+86-0371-65621391