High quality sheet aluminum 5083 h116 is a high magnesium alloy with good strength, corrosion resistance and machinability. The anodized surface is beautiful. The main alloy element in 5083 alloy aluminum plate is magnesium, which has good corrosion resistance, weldability and medium strength. Excellent corrosion resistance makes 5083 alloy aluminum plate widely used in marine applications such as ships, automobiles, Metro light rail.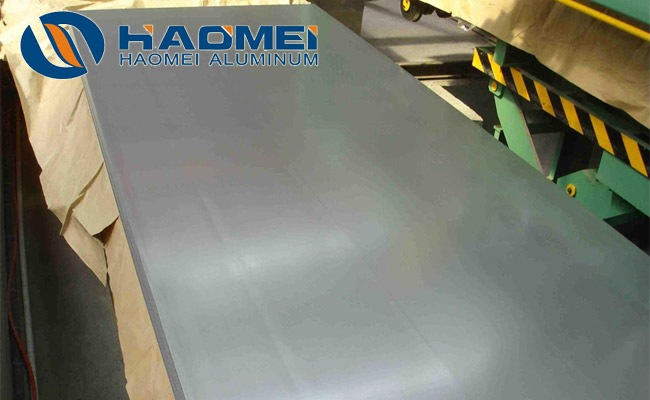 The hull is composed of deck, side plate, bottom plate, etc. the hull structure of the ship is very complex. As one of them, the side plate is also contributing its own strength to the wind and waves. Shipbuilding 5083 aluminum sheet is suitable for the side plate of the ship. 5083 high quality aluminum plate for ship side plate has low density, high tensile strength and high elongation. 5083 h116 aluminum plate for side plate of ship has high corrosion resistance, medium strength and good weldability. It is used for occasions requiring high corrosion resistance, good weldability and medium strength, such as weldable parts of ship, automobile and aircraft plate. So it is suitable for side plate of ship.
Haomei is a high-quality sheet aluminum 5083 h116 manufacturer. The surface of 5083  aluminum plate produced by Haomei is free of oil spots, waves, scratches, roll marks, neat cutting edges and burrs. The company has advanced technical equipment and mature technology, and the performance of 5083 aluminum plate is equivalent to that of foreign materials, which can be used safely.
Contact Us
1103, No.14 Waihuan Road, CBD,Zhengzhou, China
+86-0371-65621391