PVDF painted aluminium sheet adopt high film thickness spraying process, the aluminum sheet surface is fuller and more delicate, when 180 ° bending, the coating does not crack or fall off, and the processing performance is better. The T-bend test is 0-2T, and the hardness of the coating after high temperature curing can reach up to 5H or more.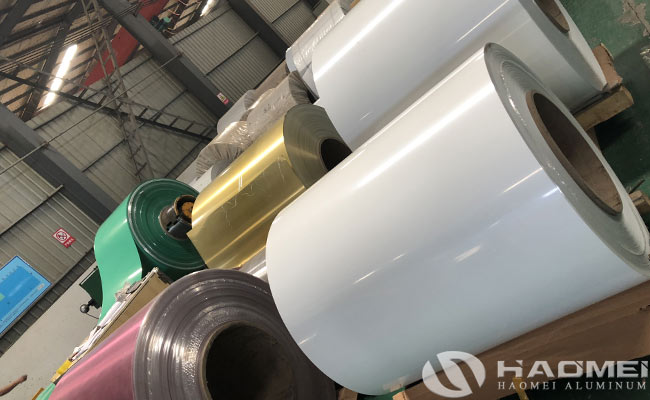 In 1965, fluorocarbon coatings were first applied to the interior and exterior aluminum coating of high-end buildings. The wide choice of colors, the solemn and beautiful appearance, and its durability have added luster to many magnificent curtain wall and roofing buildings around the world. PVDF color coated aluminium sheet manufacturers guarantee the service life of coatings starting from 10 years, 15 years to more than 20 years. Research institutions have tested and compared fluorocarbon coatings, super coatings and general coatings. The samples of the respective coatings were exposed to hot sunlight, and exposed to the harsh environment of humid and salty air for 12 years. It was actually proved that the stability and durability of fluorocarbon coatings were 30 and 80 percent higher than the other two coatings, and fluorocarbon coatings ensured the use in various harsh environments. It is especially suitable for the decoration and display of indoor and outdoor decoration in public places, commercial chains, exhibition advertisements, etc.
Application of pvdf painted aluminium sheet: Wide range of product applications: construction (aluminum-plastic panels, aluminum honeycomb, roof waves, fire-proof panels, aluminum ceilings, shutters, rolling doors, garage doors, awnings, gutters), electronic appliances (computer cases, electrical panels) , lighting, furniture, solar reflectors, air-conditioning ducts, etc.
Contact Us
1103, No.14 Waihuan Road, CBD,Zhengzhou, China
+86-0371-65621391