1060 Aluminum Tread Plate
1060 aluminum tread plate H14 H24 has good skid resistance and is widely used in building (floor) platform design and so on. The patterns of 1060 aluminum checker plate are diamond, 1 bar, 3 bars and 5 bars.  As the pattern of the surface of the five bar aluminum tread plate is arranged in a relatively parallel line according to five concave and convex patterns, each pattern and the other patterns show a 60-80 degree angle, so this pattern has excellent anti-skid performance. This kind of aluminum tread plate is usually used as skid proof, which has good skid resistance and low price comparing with 3003 and 5052 etc.
Technical Parameters of 1060 aluminum tread plate:
Typical grade: 1060
Main composition(%): Al:99.60, Si:0.25, Cu:0.05, Mg:0.03, Zn:0.05, Mn:0.03, Ti:0.03, V:0.05, Fe:0.35
Thickness(mm): 1.2-7.0
Width(mm): 100-1650
Length(mm): 500-16000
Features of 1060 aluminum checker plate:
The brilliant shine of Aluminum Diamond Plate adds sparkle, along with durability.
It's highly reflective, economical product is widely used in decorative and architectural applications.
Having good forming, drilling and welding ability,.
Aluminum Diamond Plate is easy to fabricate and its raised diamond lug pattern provides good slip resistance.
Application of 1060 aluminum diamond plate:
For cold storage
The cold storage is mainly used for constant temperature storage of dairy products, meat, fruits and vegetables, cold drinks, flowers, green plants, medicines, chemical raw materials, electronic instruments and so on. Cold storage is also a type of refrigeration equipment, and its refrigeration area is much larger than that of refrigerators.
1060 aluminum tread plate is formed by adding a small amount of copper element to pure aluminum. It has excellent high corrosion resistance, simple production process and low cost, which satisfies the application conditions of cold storage and the cost requirement of large-area use.
For flooring
1060 aluminum tread plate is most commonly used in bus floor, elevator floor, factory floor, due to public occasions, personnel intensive, 1060 aluminum tread plate can show good facilities decoration without painting. And with important anti-slip properties, it effectively provides safety guarantees in public places. Good anti-corrosion, it is also very good to meet the use requirements of the rainy environment, reducing maintenance and replacement costs.
For architectural decoration
1060 aluminum tread plate has a variety of beautiful patterns, which can be used for billboard building decoration, high-rise and factory exterior decoration, office lattice decoration, lamp holder, fan leaf, etc., with good decoration and practicality.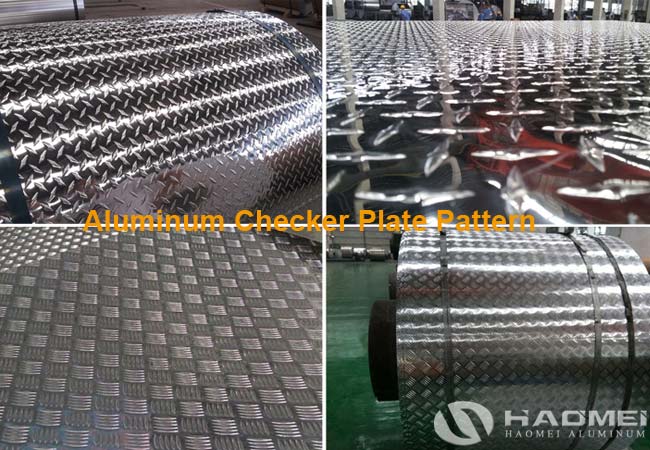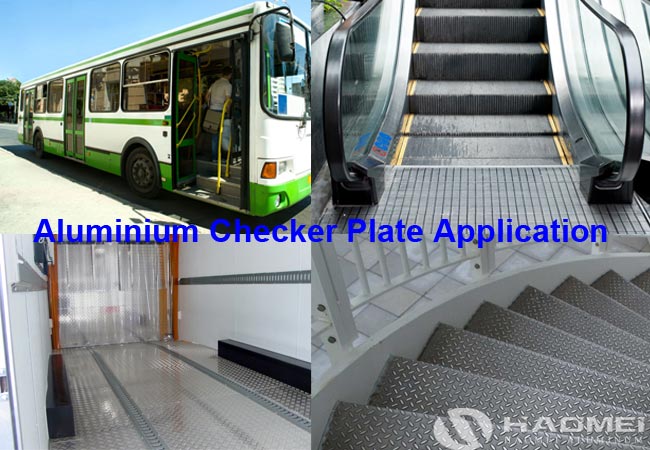 Haomei pays attention to degassing in the production process of 1060 aluminum tread plate, and maintains sufficient vacuum in the melting furnace to make the alloy liquid shrink rapidly when solidified, thereby reducing impurities in the 1060 aluminum tread plate.
Haomei strictly controls the pouring temperature, try to make the temperature not too low or overheat, avoiding the coarse dendrite in the production process of 1060 aluminum tread plate, and producing loose defects.
Haomei's mature casting method can quickly cool the casting and reduce the pores in the alloy. The quality of the 1060 alloy aluminum tread plate produced is high.
Haomei 1060 aluminum tread plate has precise geometrical dimensions and high surface gloss. It also has good forming properties, elongation, tensile strength, high corrosion resistance, and weld-ability.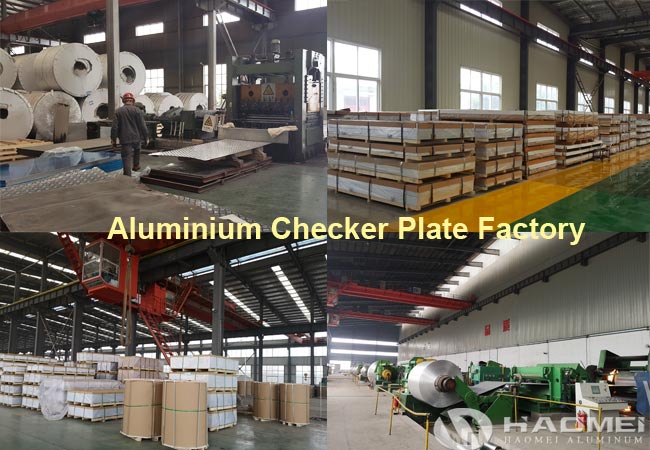 Packaging and Delivery
– Standard seaworthy export packing,wooden pallets with plastics protection for the aluminum sheet/plate.
– 15-20 MT can be loaded into 20′ container and 40′ container.
– The other packing can be made base on the customer requirement.
– We have successfully worked with several shipping compaines that give us best price.
– Delivery Time: 1~7days workdays( in Stock);10~25days workdays( our of Stock).
-By express:DHL/UPS/FEDEX/EMS and our own express line.
-By air or By sea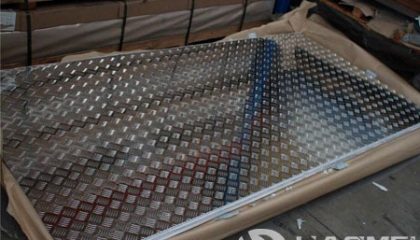 Haomei anti slip aluminium plate has great slip resistance which are ideal for lightweight applications where corrosion resistance and durability are required.
Haomei Aluminum Sheet Plate
We have what you're looking for in Aluminum Sheet. If you need Aluminum Sheet such as 3003 Sheet, 5052 Sheet and 6061 Sheet, we've got you covered,we can provide qualified products to you. In addition,we have various series of Aluminum Sheet from 1050-8011. Save time and money when shopping www.aluminumsheet.net with our speedy navigation, commitment to best pricing and best service on the internet.
Contact Us
1103, No.14 Waihuan Road, CBD,Zhengzhou, China
+86-0371-65621391