High quality mirror sheet aluminum has the surface presents mirror effect processed by rolling with high reflectivity over 75%. Aluminum mirror sheet is widely used in the construction industry, electronic industry, decoration industry, such as ceiling, lamps, aluminum plastic plate, etc. At present, as the main product of our company, the advantages of rolling mirror finish aluminum sheet are as follows: high reflection rate, beautiful appearance, reliable quality, and long service life compared with film coated mirror. Low specific gravity, only 1/3 of the weight of stainless steel and easy to process and shape, good quality and low price.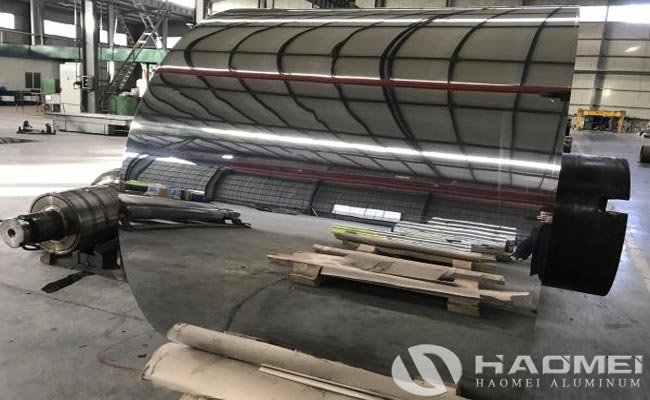 Haomei aluminum's mirror aluminum sheet has a reflection rate of 85%, which can be single-sided film pasting, and can provide coiled material and open flat coiled material. The main products of mirror aluminum sheet are 1050 mirror aluminum sheet, 1060 mirror polished aluminum sheet, 1070 mirror finish aluminum sheet and 1100 mirror polish aluminum sheet of series 1000; 3003 mirror finished aluminum sheet of series 3000. The material status is mainly o, h * 2, h * 4, h18 and H19, with a thickness of 0.15-3.5mm. The reflective rate of mirror aluminum sheet produced by Haomei aluminum industry can reach 80%.
Mirror aluminum sheet is widely used, from curtain wall aluminum plate to car lamp shade, aluminum mirror sheet is useful. For different purposes, the requirements for mirror aluminum sheet materials are also different. The mirror aluminum sheet mainly considers the reflection rate and the flatness of the plate surface.
Contact Us
1103, No.14 Waihuan Road, CBD,Zhengzhou, China
+86-0371-65621391