Haomei mirror finish pure aluminum coil 1060 1100 has thickness of 0.15-8 mm, and widely used in lighting, led lamp, solar energy and decoration industry. The price of 1060 1100 mirror finish aluminum is low, and the application performance is good, we have export our mirror aluminum sheet coil products to over 30 countries in the world.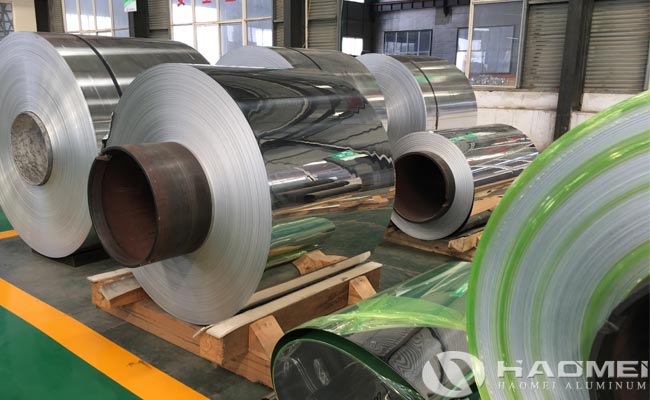 The specific application area of Haomei mirror finish aluminum sheet are:
1, Lighting and LED reflection
Lighting made of mirror finish aluminum can increase energy efficiency by up to 30%. The main role of mirror finished aluminum coils in lighting is the role of reflectors. High-efficiency lighting concepts make energy efficiency up to 50% no longer rare.
2, Decorative application to make the product more beautiful
Whether it is furniture, automotive, electronics and electrical appliances, the industry attaches more importance to high-quality surface decoration than ever before. Combined with a highly efficient production process, mirror finish aluminum coil add to the sense of design and enhance the value of the finished product. Extraordinary surface structure, diverse colors and different levels of brightness. Thanks to the lightweight and outstanding processing properties combined with the durability of the aluminium surface, mirrored aluminum are a professional partner in different applications.
3, Solar application
The application of mirror finish pure aluminum coil on solar thermal system is the goal of alternative energy development in recent years. It will continue to adhere to the principle of environmental protection and energy conservation, and find answers to more stable and efficient renewable energy.
Contact Us
1103, No.14 Waihuan Road, CBD,Zhengzhou, China
+86-0371-65621391