The marine grade aluminum sheet price offered by Haomei is competitive on the market, and our 5083 5086 aluminum sheet have pass DNV certificate. Marine grade aluminum sheet 5052 5083 5086 and 6061 are usually applied in shipboat building. Modern ship hulls have many complex curved surfaces and extremely high processing requirements, which will improve the requirements on marine aluminum sheet performance and processing technology.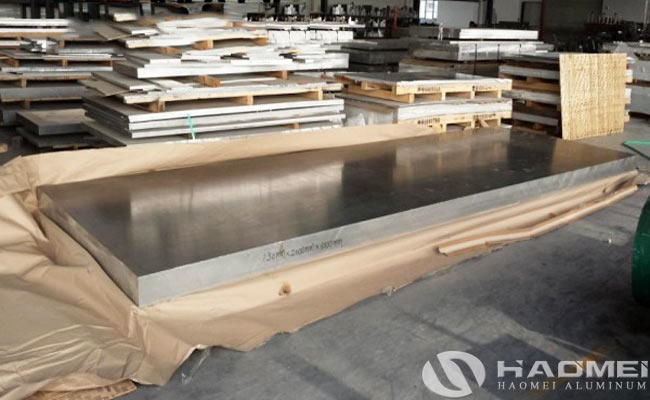 The price of marine grade aluminum sheet is related with the specification and alloy temper. To the different part of the boat, the alloy of marine grade aluminum is also different. Note the choice of aluminum alloy yacht material:
1, The 5052 aluminum alloy is also used for armoring. The varieties include plates, tubes and rods.
2, 5083 aluminum alloy can produce wide-width thin-wall extruded profiles
3, The thickness of the marine grade aluminum plate is determined by the hull structure, ship specifications and the location of use. From the perspective of lightweight hull, thin plates are generally used as much as possible. However, the depth of corrosion of the plates during use should also be considered. Thin plate of 1.6mm or more and thick plate of 30mm or more. In order to reduce the welding, a 2.0m wide aluminum plate is often used, and a large ship uses a 2.5m wide aluminum plate, the length is generally 6m, and some special specifications are used according to the shipyard contract. For non-slip, the deck is made of marine grade aluminum tread plate. If you need to know about the marine grade aluminum sheet price, please contact us by email, we are looking forward to offer you high performance marine aluminum plate.
Contact Us
1103, No.14 Waihuan Road, CBD,Zhengzhou, China
+86-0371-65621391