The marine grade aluminum plate 5083 is one of the most common used aluminum alloy products in the field of marine shipbuilding. Other marine grade shipboard building products such as 5086, 5052, 5383, 5454 and other alloys are also representative products of 5000 series marine aluminum plates. Among them, 5083 marine grade aluminum plates are the most widely used ship plate alloys.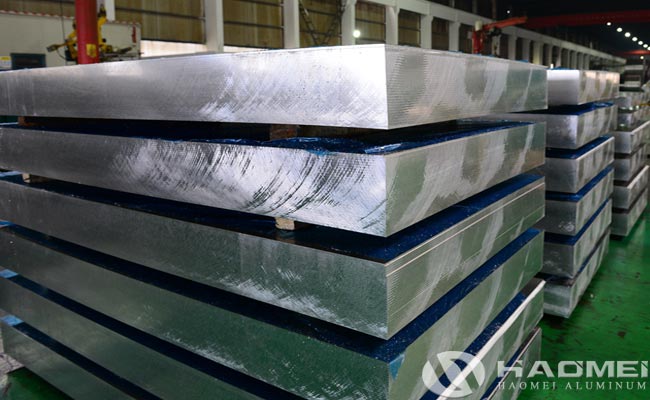 Compared with general aluminum alloy products, shipbuilding marine aluminum alloys must undergo more rigorous testing and must be certified by the relevant national authorities when used as a ship in the market. So what are the certification standards for the marine aluminum plate 5083? First of all, for the Chinese shipboard market, the aluminum plate products such as the 5083h321 and 5083h116 marine aluminum plate should be certified by CCS China Classification Society. Founded in 1956, CCS has years of ship inspection and international experience, providing a variety of services for the construction and inspection of domestic shipping vessels. China aluminum plates should become the raw materials for marine aluminum plates and should pass CCS certification. Second, for the international shipboard market, each country has a different classification society certification. Such as BV French classification society certification, LR British Labor Classification Society, RS Russian Classification Society, NK Japan Classification Society certification.
If the marine aluminum plate 5083 aluminum plate is export to the international market, it must also pass the international quality recognition. In addition, the DNV quality approval certificate of the Norwegian Classification Society can be said to be a general license for foreign trade for the international shipboard market. Because the Norwegian Classification Society certification means the most authoritative and strict quality approval of international ships, it is almost universal in the world. At present, Haomei is a large-scale marine grade aluminum plate 5083 manufacturer with strong strength in China that have passed the international recognition of DNV certificate.
Contact Us
1103, No.14 Waihuan Road, CBD,Zhengzhou, China
+86-0371-65621391