Haomei Aluminum is a member of large aluminum sheet metal manufacturers in China with decades years aluminum manufacturing experience. Wide large aluminum sheet metal is a very common product in the current aluminum sheet market, and it is also one of the products with great market demand. Why is large aluminum sheet popular in the market, and what is the market situation of large aluminium sheet? Now we conduct a detailed analysis and interpretation. Ultra-wide large aluminum sheet metal are widely used in wide-format curtain wall panels, automobiles, ships, bus bars, silos, fuel tanks, antenna pot materials, LNG storage tanks, aluminum bottle caps, molds and other fields.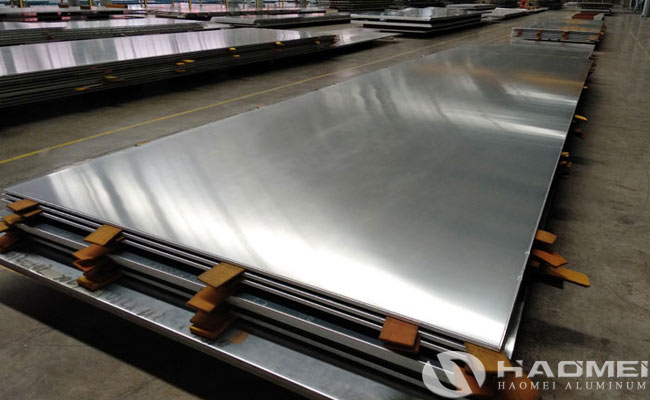 With the maturity of aluminum sheet smelting production technology, this highly cost-effective aluminum sheet metal material quickly entered all aspects of people's production and life, becoming an excellent substitute for traditional metals. And in some traditional industries, the market prospect of aluminum sheet is particularly broad. The width can reach 2650mm, and the thickness can reach 500mm, this super wide and thick aluminum plates can be produced and supplied by large aluminum sheet metal manufacturers. Large aluminum sheet metal is widely used in the fields of automobiles, ships, tank cars, anti-skid and architectural decorative lights.
As one of the large aluminum sheet metal manufacturers, we ensure the product quality while offer reasonable price. The ultra-wide large aluminum sheet can be used as the material of the hull, operating table and other parts of the ship. On the tanker, it can be used as the structural material of key parts such as the tanker body, tanker cover, and partition. The performance advantages of alloy aluminum plates are obvious, and there are more models and specifications of products for you to choose.
Contact Us
1103, No.14 Waihuan Road, CBD,Zhengzhou, China
+86-0371-65621391