The lacquered aluminum coil for closure pp caps produced by Haomei Aluminum passed Dos oil treatment and painting procedure. In order to increase the demand for aluminum deep drawing for bottle cap materials, the use of aluminum for bottle cap materials in the wine industry is gradually increasing. The working environment of the wine industry is very strict, which requires pp caps materials to have certain tensile strength, yield strength, elongation, compression resistance, deep drawing and other properties. In addition, considering the structure and use environment of the wine industry, wine bottle materials are also required to have better food safety. However, it is difficult for the ordinary aluminum sheet for pp caps material to meet the performance and safety of this kind of strong bottle cap material.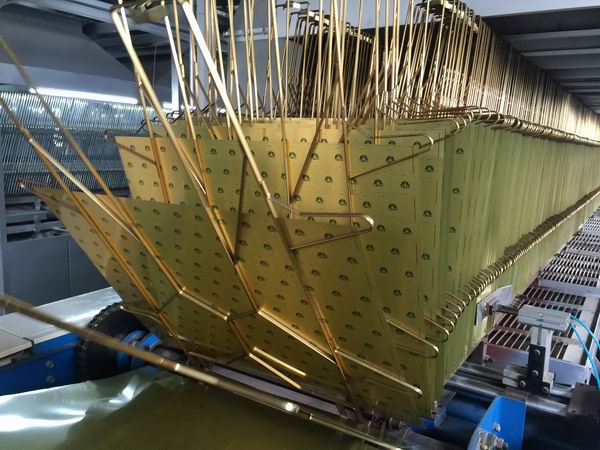 In this industry need, Haomei Aluminum developed lacquered aluminum coil for closure pp caps, this kind of product have high quality, better deep drawing performance, high strength, beautiful appearance, food grade safety. The hot selling aluminum for closure pp caps are 3105 aluminum closure sheet. The main thickness of 3105 aluminum closure sheet for bottle cap material is 0.15-0.3mm, and the tempers are O, H12, H14, H16, etc. The product advantages of 3105 aluminum for pp caps are:
1, The 3105 aluminum closure sheet has good electrical conductivity. Due to the addition of 0.3% copper element, the electrical conductivity can reach 41%;
2, 3105 aluminum alloy has good anti-rust performance and can be used in various bottle caps and can lids, which can achieve the effect of long-term beautiful appearance of bottles and cans;
3, 3105 aluminum coil for pp caps material has good processing performance, novel product shape and long service life;
4, Haomei Aluminum strictly control the processing quality, texture, grain, composition of the aluminum closure sheet for pp caps product, and the product performance has reached the international level.
Aluminum bottle caps have strict requirements on the strength, elongation and dimensional deviation of the lacquered aluminum coil for closure pp caps material during processing, otherwise cracks or creases will occur during processing. In order to ensure the convenience of printing after the cap is formed, the surface of the cap material is required to be flat, without rolling marks, scratches and stains. The alloys generally used in lacquered aluminum for closure pp caps are 8011H14, 3105H16, etc., and the thickness of the material specifications is generally 0.20mm ~ 0.23mm. The width is 449mm to 796mm.
Contact Us
1103, No.14 Waihuan Road, CBD,Zhengzhou, China
+86-0371-65621391