The industrial aluminum sheet for closure 8011 has high utilization rate, the punching depth can reach 60-80mm, and the oxidation effect is good, the recycling rate is high and is environmental protection. The aluminum for cap material 8011 is divided into casting and hot rolling according to the production process.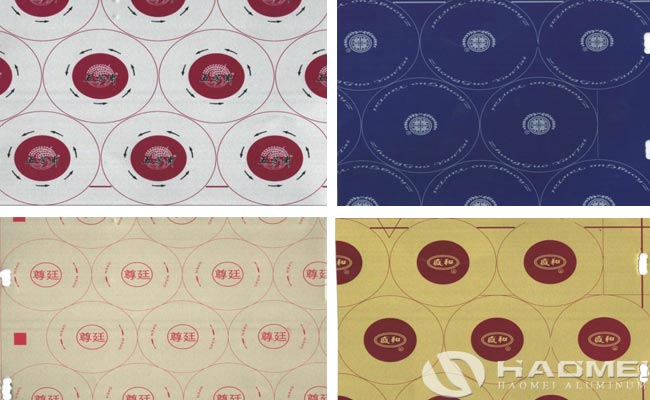 According to the specific temper to meet the needs of different industries. 8011-H18 aluminum bottle cap material is mainly applied to the stamping shallow caps by cast and rolling. 8011 H16 aluminum closure sheet material is an important member of hot rolled aluminum anti-theft caps. The thickness range is 0.15-0.27mm, thickness tolerance is ±0.005mm, the width range is 330-1000mm, width tolerance is ±1mm, tensile strength is 150~165Mpa, elongation is >2%, the surface should be fine, there is no obvious roll pattern, black line, oil spot, ash, scratch, bright strip and other defects, the ear rate is controlled within 3%, The 8011 H16 bottle cap material process is completed by cold rolling-foil rolling annealing thickness-annealing-foil rolling finished product – bending – cutting. After the finished product is produced, it must be subjected to multiple processes such as slitting, painting, drying, multiple stamping, and anti-counterfeiting marking to produce qualified cap materials.
Industrial aluminum sheet for closure 8011 is widely used in bottle caps for wine, beverages, cosmetics, etc., and has strict requirements on the surface, shape and punching performance of materials.
Contact Us
1103, No.14 Waihuan Road, CBD,Zhengzhou, China
+86-0371-65621391