Gloss white aluminum sheet is one of the most common applied color coated aluminum sheet product and the appearance is quite beautiful. Gloss white aluminium sheet has the characteristics of elegant appearance, light weight, corrosion resistance, impact resistance, easy processing, good fire resistance, easy cleaning, easy maintenance, and many colors. It is the latest modern decorative plate. Gloss white color coated aluminum sheet has the advantages of both aluminum sheet and organic material. It not only has the advantages of high mechanical strength, good toughness, and easy processing and forming of aluminum sheet, but also has good coloring, decoration, and corrosion resistance of organic polymer coating materials. It can be easily punched, bent, deep drawn, welded and other processing, and the products made are practical, decorative, easy to process and durable.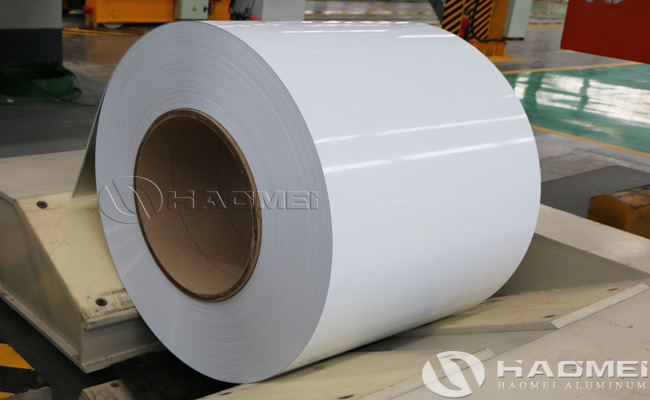 The product specification of gloss white aluminum sheet are:
Material: A1100, A3003, A3004, A3105, A5005, A5052
Coating: Fluorocarbon, Polyester
Aluminum sheet thickness: 0.25mm-4.00mm
Processing width: color coated aluminum coil 20mm-1500mm; color coated aluminum sheet 800-1750mm
Barrel core diameter: 150mm, 405mm, 505mm, 508mm, 510mm
Coating thickness: PVDF (fluorocarbon) >=25micron POLYESTER (polyester) >=18micron
Gloss: 10-90%; Coating hardness: greater than 2H; Adhesion: no less than grade 1
Impact resistance: 50kg/cm, no paint peeling or cracking, polyester color can be used for 20 years, fluorocarbon can be used for 30 years without fading or paint falling.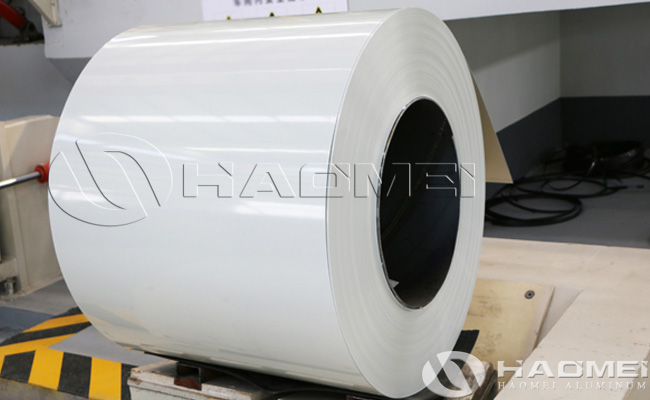 Gloss white aluminum sheet are widely used in construction and decoration: aluminum-plastic composite panels, aluminum veneers, aluminum honeycomb panels, aluminum alloy shutter doors, garage doors, awnings, aluminum ceilings, thermal insulation composite metal panels, architectural metal curtain walls, exterior wall decoration, corrugated aluminum alloy roof, steel structure building, metal ceiling, interior decoration, fireproof board, advertising display board;
Electronic appliances and household appliances: elevators, electrical casings, computer case panels, lighting, furniture, solar reflectors, solar water heater tank casings;
Road traffic, automobiles and others: signs of traffic facilities, vehicle interior decoration, ship decoration, advertising display boards, chassis shells, luggage, metal packaging, aerospace, automotive radiators;
Furniture and home decoration: metal furniture, furniture finishes, kitchen cabinets, various countertops, compartment partitions, activity rooms, toll booths, etc.
Contact Us
1103, No.14 Waihuan Road, CBD,Zhengzhou, China
+86-0371-65621391