There are two main factors affecting the cost of aluminum sheet metal, aluminum ingot prices and processing fees. Processing fees for aluminum sheet metal products of different specifications will not be the same. The detailed price also needs to provide the required aluminum sheet product thickness, width, length, quantity and other parameters. Different aluminum sheet metal manufacturers have different production processes, costs, and sales models, and the quality of the aluminum sheet products varies, and the prices are naturally different.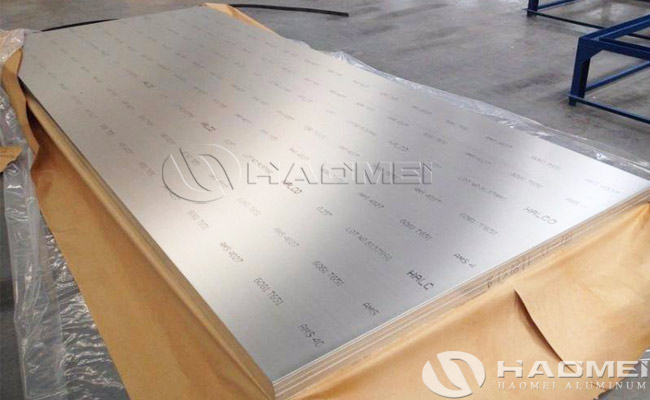 The cost of aluminum sheet metal is firstly related to the alloy grades. In common, the aluminum sheet metal have 1000 series, 3000 series, 5000 series and 6000 series aluminum alloy. The advantages of 1000 series aluminum sheet metal: it is the commonly used aluminum plate series, the production process is relatively simple, the technology is relatively mature, and the coat of aluminum sheet 1050 1060 1070 1100 has a greater advantage than other series of alloy aluminum sheet metal. 3000 series aluminum sheet is a commonly used product in the aluminum-manganese alloy series. Due to the manganese alloy element, 3003 aluminum sheet metal has excellent rust-proof properties, formability, weldability, and corrosion resistance are all good. 5000 series aluminum sheet belongs to the anti-rust aluminum series, which has good corrosion resistance. 5052, 5083, 5086 aluminum sheet metal are mostly used in projects with high anti-corrosion requirements and relatively large corrosive environments.
Don't just pay attention to the cost of aluminum sheet metal when buying aluminum sheet, but also pay attention to the quality of the product. Haomei Aluminum is a large-scale aluminum sheet plate manufacturer, with excellent product quality, reasonable price, and thoughtful service, Haomei Aluminum are well received in the industry and has won a large number of loyal customers.
Contact Us
1103, No.14 Waihuan Road, CBD,Zhengzhou, China
+86-0371-65621391