The coil coated aluminium supplied by Haomei Aluminium are regard as durable, high coating adhesive and rust resistant. When choosing color coated aluminum coil in construction, we must first understand the quality and product varieties of color-coated aluminum sheet roll for construction, and pay special attention to the issues of durability and beautiful life.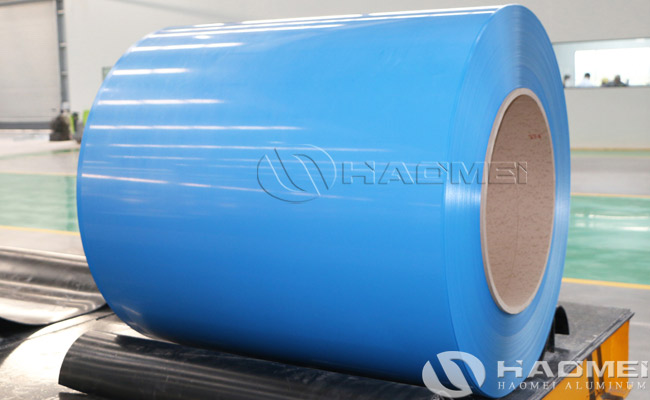 1, The quality of color coated aluminum sheet of Haomei Aluminum is good, and the products can adopt high-tech anti-counterfeiting measures, and users can use it with confidence.
2, Ensure the durability of coil coated aluminium. Now some color coated aluminum manufacturers can provide a letter of commitment for the beautiful life of color spray paint board products. The commonly used high-durability polyester HDPE color coated aluminum coil products are 15a and 20a respectively. According to the requirements of large-scale projects, the domestic color coated aluminum coil with ultra-thick coating technology provide a 30-year service commitment, which has changed the concept of short life of color coated aluminum sheet.
3, The actual use time of the commonly used color coated aluminum sheet is longer than the guaranteed time of the product service life. The actual use time of the commonly used common polyester color coated aluminum project reaches 26 years, which is 2.6 times the standard relative life span of 10 years.
4, In addition to regular colorful coated aluminum panels, the product series are diversified, which can meet the individual needs of unique decorative effects, environments and special-functional buildings.
After 30 years of development of coil coated aluminium, the product performance fully meets the requirements of the building, and has entered a stable development stage. The application has gradually expanded from industrial buildings to large-scale public buildings such as airports, stations, stadiums, convention centers and other signs.
Contact Us
1103, No.14 Waihuan Road, CBD,Zhengzhou, China
+86-0371-65621391