The kraft paper embossed stucco aluminum sheet coil is made of kraft paper as a processing material, and the kraft paper is firmly bonded to the stucco embossed aluminum through the high temperature and high pressure. The commonly used materials are 1060, 1050, 3003 and 5052 aluminum, and the tempers are H14, H24, H16, H18, etc., the thickness range 0.1-3.0mm, the thickness of kraft paper is 10-15 micro. Due to the kraft paper has good ductility, strong moisture-proof function, the stucco embossed aluminum with kraft paper are favored by users because of the good corrosion resistance and excellent value preservation in thermal insulation industry.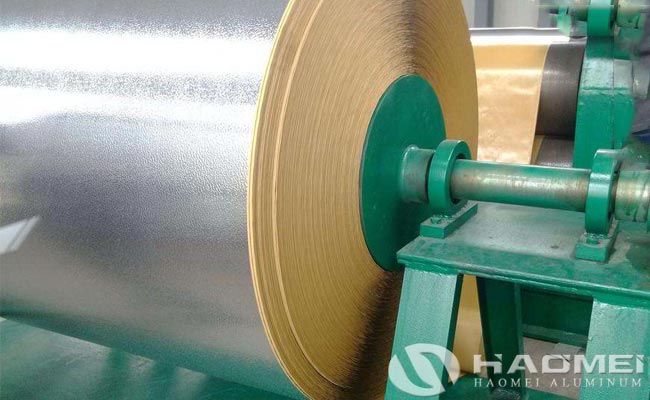 There are two processes for coating kraft paper on the surface of stucco embossed aluminum:
1: Bonded by glue, the surface of the kraft paper is glued by itself, the advantage of this method is high production efficiency, prompt delivery, low production cost, the daily output can reach 30 tons. The shortcoming is that due to temperature changes, the surface of the kraft paper is prone to bubbles, which affects the bonding effect, and the storage time in the open air should not be too long.
2: the kraft paper and the stucco aluminum sheet are bonded together by heating. The advantage of this product is that the adhesion is very high, the water immersion test does not open the glue for 24 hours, and does not fall off. The weather resistance is extremely high, and the kraft paper is not affected by temperature changes, and the disadvantage is that the production efficiency is slow and the production cost is too high.
Contact Us
1103, No.14 Waihuan Road, CBD,Zhengzhou, China
+86-0371-65621391