ou can buy cheap aluminum plate with alloy of 1060, 1100, 3003, 5052 and 6061 in Haomei Aluminum. What about the quality of aluminum plate produced by the aluminum sheet manufacturers in China? Since customers are more concerned about this issue, the aluminum plate manufacturers will briefly introduce you in this article.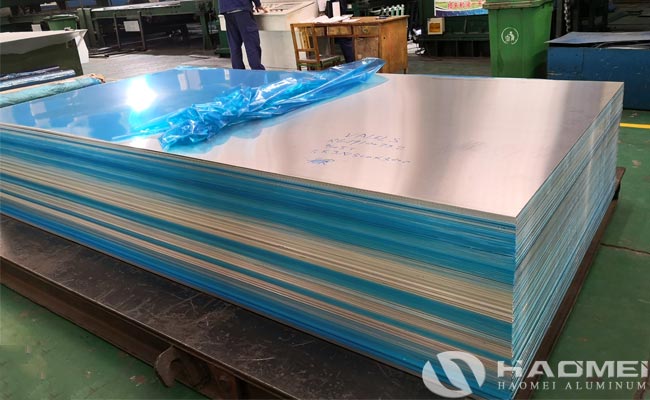 Which aluminum plate manufacturer is better, and the aluminum plate is cheaper and easier to use? There are many aluminum plate manufacturers in the market, we have to compare aluminum manufacturers from the aspects of reputation, strength and service. After understanding of comprehensive factors such as customer response and field examples, it was found that Haomei Aluminum plate manufacturers are better and more worthy of users' favor.
1, Haomei Aluminum is a strong aluminum plate manufacturer: the factory covers an area of ​more than 1.2 million, with more than 5,00 employees, large-scale and professional green R&D and production plants, and strong comprehensive strength;
2, Haomei Aluminum plate manufacturer have a good reputation: 90% of the users who buy aluminum plate from our company are very satisfied with the quality, and they admire them. Therefore, aluminum sheet manufacturers Haomei Aluminum have good reputation in the market;
3, Excellent service for aluminum plate manufacturers of Haomei Aluminum: In order to better meet the needs of users, aluminum plate manufacturers have established a complete after-sales system to answer difficult questions and provide customers with one-stop logistics and transportation.
The cheap aluminum plate produced by the Haomei aluminum plate manufacturer has a complete range of specifications. No matter what customers have any special needs, they can customize the aluminum plate that is more suitable for you in our company to ensure the quality of your later products.
Contact Us
1103, No.14 Waihuan Road, CBD,Zhengzhou, China
+86-0371-65621391