Astm b209 3003 h14 aluminum jacket offered by Haomei has the features of corrosion resistant, light weight and long service life. There are a lot of advantages of aluminum jacketing coils, the density of aluminum is small, so the quality of aluminum jacket is light, aluminum jacket sheet roll have the advantages of beautiful appearance, 3003 h14 aluminum is not easy to oxidize in the air, and the service life is greatly improved compared to other materials.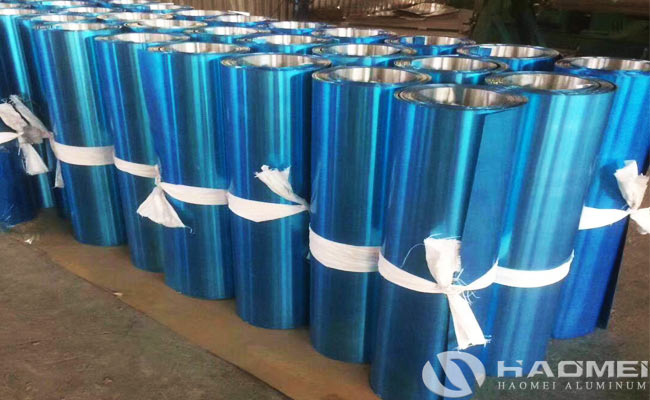 3003 h14 aluminum jacket astm b209 is a representative product of 3000 series aluminum-manganese alloy, so it is also called anti-rust aluminum jacket, which is mainly used in thermal insulation materials for pipes, building roofs and walls, etc. Generally, 3003 h14 aluminum jacket coil with 0.5mm thickness is used for pipeline thermal insulation. The aluminum jacketing 3003 h14 can also be laminated with other material to improve the performance such as poly kraft paper and polysurlyn film.
The thickness of the aluminum jakcet is generally based on the diameter of the insulation pipe you are using. The principle is that the smaller the diameter of the pipe, the thinner the thickness of the aluminum jacket. For example, the diameter of the pipe is 100mm, you can use 0.15-0,2mm thickness astm b209 3003 h14 aluminum jacket, the diameter of the pipe is about 500mm, generally choose 0.5-0.7mm thickness aluminum jacketing. In general, 1060 aluminum jacketing are more used, with 60-70% of the occupancy, and aluminum and manganese alloys such as 3003 3004 are selected for coastal projects or strong acid and high corrosion environments.
Contact Us
1103, No.14 Waihuan Road, CBD,Zhengzhou, China
+86-0371-65621391