Aluminum trailer roofing is popular in the market due to its light weight, good corrosion resistance and good processability. Compared with traditional materials, the aluminum trailer roofing, siding and flooring have multiple superior properties such as light weight, high strength, corrosion resistance, fatigue resistance, good shock absorption, long service life. Light weight makes aluminum trailer easy transportation, stable structure, impact resistance, safety and environmental protection.
Energy saving and emission reduction have become a common trend in the world's auto industry. With the upgrading of fuel consumption standards in various countries, major auto companies are going all out to respond. Among them, lightweight is an extremely important direction. The lightweight of automobiles plays a very important role in the economy of energy consumption and the optimization of automobile performance. Aluminum alloy has a series of excellent processing properties, and is light in weight, which is in line with the development trend of lightweight automobiles, so it is widely used in automobiles. The trailer roofing and siding are generally made of 3003 and 3004 aluminum alloys with color coated or mill finish surface.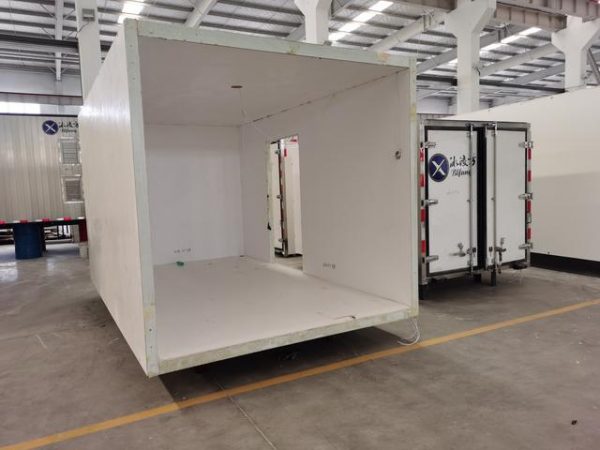 As a representative product of aluminum-manganese alloy, 3003 aluminum trailer sheet is a widely used anti-rust aluminum with good formability, weldability and corrosion resistance. It is used for processing parts that require good formability, high corrosion resistance and good weldability. The flatness is good and the processing is not deformed. 3003 white painted aluminum sheet is used for the skin of the trailer, and a precise sheet metal process is used, so that The advanced technology can improve the safety of the whole vehicle, making it not afraid of bumps, corrosion resistance, and long service life.
Advantages of aluminum trailer roofing:
1, Greatly reduce the body weight to reduce energy consumption, reduce environmental pollution, and improve the fuel economy performance of buses.
2, The weight reduction of the body can make the center of gravity of the whole vehicle move down, run more smoothly, and further improve the safety performance of the trailer.
3, The aluminum trailer body has strong corrosion resistance, the product is durable, and the product quality is more guaranteed.
Contact Us
1103, No.14 Waihuan Road, CBD,Zhengzhou, China
+86-0371-65621391