Leading aluminum sheet metal suppliers in China produce aluminum sheet 1050, 1060, 1070, 1100, 2024, 3003, 5052, 5083, 5086, 6061 and 7075 with high quality and low cost. The product quality and service are the aspects that can show the strength of a aluminum sheet supplier most. Therefore, to help more friends to choose a reliable aluminum sheet supplier like Haomei aluminum, we have some tips for you to judge the aluminum sheet metal product quality.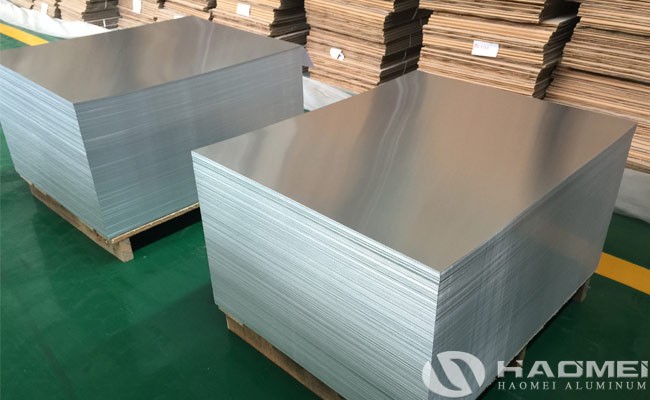 1, Check the flatness of aluminum sheet metal in detail
Whether the aluminum sheet plate is flat, whether there are waves, and whether the degree of the waves meets the national standard. Because the waves of the aluminum sheet are difficult to perform punching and other requirements, so aluminum sheet metal suppliers must control it properly to make sure that there are no problems with the product.
2, Chemical composition of aluminum sheet metal
After we judge the thickness, length, width, surface quality, packaging and other issues of the aluminum sheet, we next determine whether the chemical composition of each batch aluminum sheet metal meet the standards. We can use German spectrometer to test to ensure that the aluminum sheet alloy we test is consistent with the quality certificate.
3, Check the performance of the aluminum sheet meet the standards
When testing the chemical composition of aluminum metal sheet, we can check the performance by the way, we can check it by stretching machine, or check the hardness of the surface of aluminum plate by hardness instrument. If all the data meets the standards, you can trust this aluminum sheet metal supplier.
Contact Us
1103, No.14 Waihuan Road, CBD,Zhengzhou, China
+86-0371-65621391