The aluminum sheet for barn product supplied by Haomei Aluminum are 3003 alloy and 5052 alloy applied to barn siding and roofing parts. The application of aluminum-magnesium-manganese plate metal for bran and granary is more common, one reason is the reduction of cost and high cost performance, the other reason is that its advantages are becoming more and more prominent. While applied to granary barn, the 3003 and 5052 aluminum sheet has good formability, very good corrosion resistance and weldability. For the materials to build a barn, insulation is another aspect to consider. Roof insulation and proper ventilation can keep the aluminum granary and barn cool in summer and warm in winter.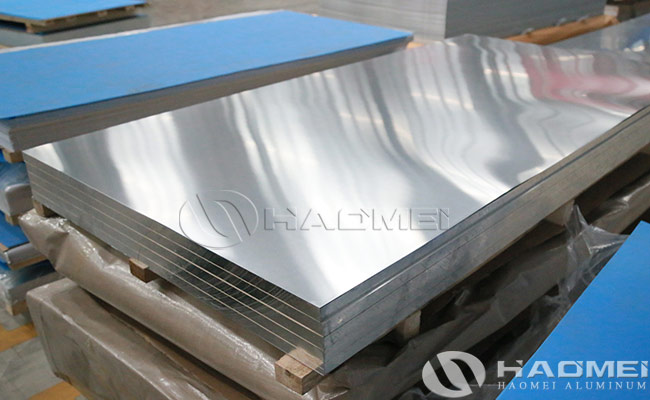 The thickness of 3003 aluminum sheet for barn is 1.0mm-3.0mm, the tensile strength is 300Mpa, the tensile strength is not less than 10%, the content of magnesium in the composition is between 1.2-1.5%, and the content of manganese is between 1.3-1.5%. The quenching and tempering treatment is carried out after completion to ensure the physical properties of the raw materials. The 3003 aluminum sheet for granary is 2.5 times the compressive strength of ordinary aluminum alloy sheets, and the corrosion is 3 times that of ordinary aluminum alloy plates and 2 times that of stainless steel plates. The metal siding and metal roofing panels of barn now use aluminum sheet materials, lightweight, corrosion resistance, high strength, long span are the main features.
The aluminum sheet for barn adopt 3003 aluminum alloy and 5052 aluminum alloy, they both have high quality, but a little different in performance. The strength, tensile properties and corrosion resistance of 3003 aluminum sheet are stronger than ordinary aluminum sheet, slightly lower than 5052 aluminum-manganese alloy sheet, but compared with the high price of 5000 series aluminum plate, 3003 aluminum sheet is more affordable. When there is a certain corrosion resistance requirement for the aluminum sheet, the 3003 series aluminum sheet is a good choice.
Contact Us
1103, No.14 Waihuan Road, CBD,Zhengzhou, China
+86-0371-65621391