The aluminum sheet 120x240cm has good environmental protection, high elongation, good formability, good oxidation effect, excellent corrosion resistance and other advantages. After processing, no deformation and it can be applied in a wider range extensive, so the market demand is great, for the market to benefit from. The aluminum grade of aluminum sheet 4×8 are 1050, 1060, 1100, 3003, 5052, 5083, 5086, 6061 and 7075.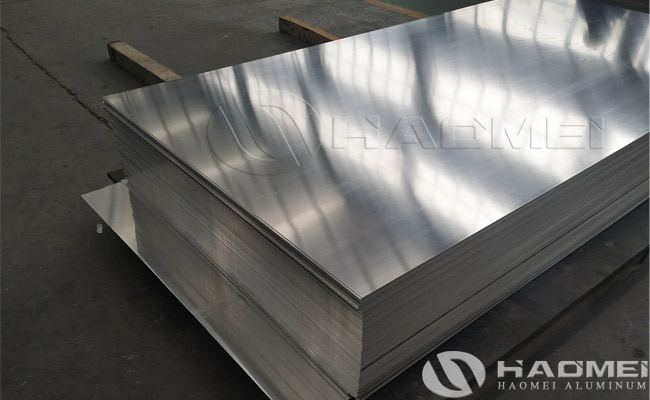 The aluminum sheet production process is mature, excellent in performance, and cost-effective. Whether it is thin sheet, thick plate, and ultra-thick plate, it is widely used. Not only can we provide conventional aluminum sheet with specifications of 1200*2400 and 1220*2440, but also can be customized and produced accurately according to the specifications required by users. The thickness range of aluminum sheet 4×8 is 0.2-150mm, the width range is 1000-2500mm, and the length range is 2000-10000mm, including multiple temper to meet the diverse needs of users. The price of the aluminum sheet is different for different conditions, thicknesses, and widths.
Haomei Aluminium is a direct-selling aluminum sheet 120x240cm product manufacturer. Each product has undergone strict quality inspection before leaving the factory. Users can purchase with confidence, and the product specifications are complete. It can provide tailor-made services according to the actual production needs of users. The price of purchasing 4×8 aluminum sheet at Haomei Aluminium is very affordable. Haomei Aluminium are a large direct selling aluminum sheet manufacturer and a listed company with strong strength. Not only the product quality is guaranteed, but the price is also lower than other manufacturers in the same industry.
Contact Us
1103, No.14 Waihuan Road, CBD,Zhengzhou, China
+86-0371-65621391