Aluminum plate cut to size can be widely used in many industries such as vehicles, ships, instruments, hardware products, molds, etc. The aluminum plate have a complete range of specifications, and their thickness and width can be customized according to the actual needs of users. Generally, the higher sales volume aluminum plate are 5052 aluminum plate, 5086 aluminum plate, 5754 aluminum plate, 5083 aluminum plate, 6061 aluminum plate and so on. Benefiting from the excellent performance of aluminum plate, stronger corrosion resistance, and lighter weight, many industries use aluminum sheet as an alternative to traditional metal materials.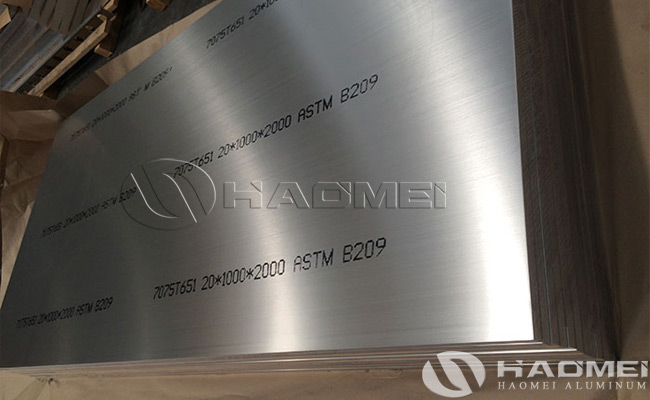 The users of 6061 aluminum sheet are widely distributed. Domestic customers are mainly used for manufacturing trucks, tower buildings, ships, trams, vehicles, etc., while foreign customers are mainly used for mold processing. The hardness of 6061 aluminum plate is above 95HB, has good plasticity and excellent corrosion resistance, and is generally exported. Some industrially developing countries generally use 6061 aluminum plate to make mechanical parts and various industrial structural parts.
The detailed application of aluminum plate cut to size are:
1, Aluminum plates are mainly used in automobile body structures, automobile parts, body panels, wheels, automobile radiators, etc. in automobiles.
2, The advantages of good corrosion resistance are mainly used in ship construction, mainly for the manufacture of ship hulls and ship hull anti-skid.
3, Because of its good corrosion resistance, excellent process performance and formability, and good welding performance, it is widely used in building frame, interior decoration, ceiling, decorative surface and so on.
Contact Us
1103, No.14 Waihuan Road, CBD,Zhengzhou, China
+86-0371-65621391