According to the definition of the name, we know that the aluminum plate is thick aluminum product produced in plate sheet shape. We may find there are many names of this kind of product, such as aluminum sheet, aluminum sheet plate, aluminum plate sheet, aluminum panel, aluminum panel plate and so on. Among them, the most used are aluminum plate and aluminium sheet. In some areas, they are same, but in other areas they have differences.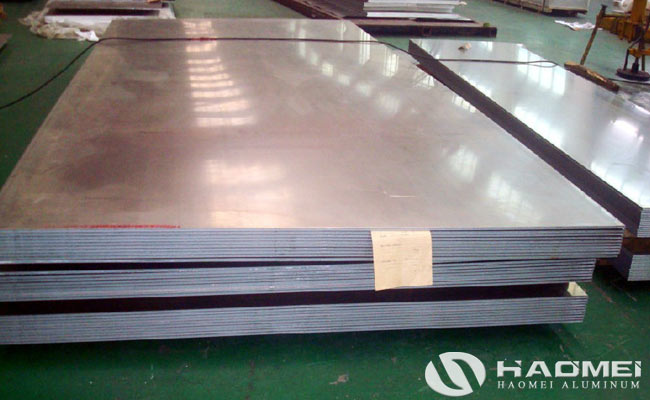 The classification of aluminum plate and aluminum sheet is by the thickness, the thickness is the most important aspect in the specification. In common, we call the aluminum plate which has thickness higher than 6mm, and the product which has thickness lower than 6mm is aluminum sheet. They both has the same grade from 1000 series to 8000 series. But the common used aluminum alloy in aluminium plate are 5052, 5083 and 6061 aluminum. Due to the thickness, the application of aluminum plate has limitation, aluminum plate sheet can be used in ships, automobiles, construction machinery, pressure vessels, molds and other fields.
Aluminum sheet plate has been widely used in industrial production according to its superiority. With the development of science and technology, aluminum plate sheet has gradually replaced many materials with its superior performance and eliminating many materials. Our company Haomei produces high quality aluminum plate with various specifications, various grade, quality standards in full compliance with national standards, the price is relatively reasonable.
Contact Us
1103, No.14 Waihuan Road, CBD,Zhengzhou, China
+86-0371-65621391