Marine grade aluminum panels for ships 5083 5086 are widely used in shipbuilding with high lightness, good plasticity, corrosion resistance. With the development of economy and the development of science and technology, aluminum alloy ships have also occupied a place in the market. Ships made of aluminum panels are more economical and environmentally friendly. The aluminum ship plates are more resistant to corrosion in seawater and prolong the service life of ships.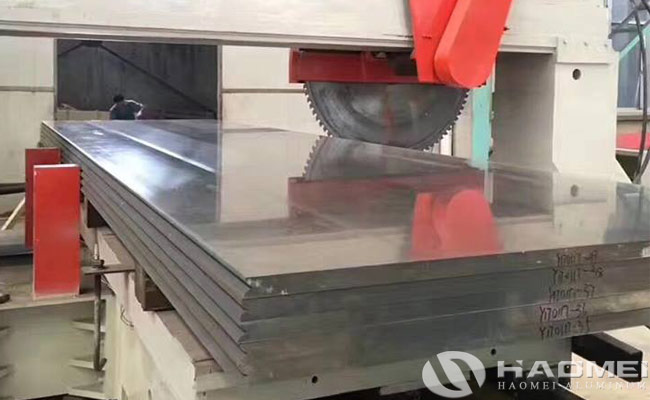 Compared with steel ships and steel-aluminum ships, the ships made of marine grade aluminum plate has a lighter texture. Under the same horsepower engine, the ship's speed will be higher, which can save the owner a lot of cost, and at the same time achieve energy-saving and environmental protection effects. The 5083 5086 H321 marine aluminum plate for ships is widely used on ship boards for its superior performance. 5083 and 5086 aluminum alloy belong to the 5000 series magnesium-aluminum alloy, which has high lightness, good plasticity, corrosion resistance and processing type, and has excellent comprehensive performance.
Haomei Aluminum can produce marine aluminum plates. The marine aluminum panels for ships are mainly made of 5083 aluminum plates and 5086 aluminum plates. The 5083 and 5086 aluminum plates have stable tensile stress and strong corrosion resistance. At the same time, Haomei Aluminum's marine aluminum plates are certified by CCS Classification Society and DNV Norwegian Classification Society, and the product quality is more reliable.
Contact Us
1103, No.14 Waihuan Road, CBD,Zhengzhou, China
+86-0371-65621391