The anti-rust performance of aluminum jacketing 3003 h14 is higher than that of 1060 insulation aluminum jacketing. The alloy of 3003 aluminum jacketing has extremely high Mn- elements (compared to the 1000 series), accounting for about 1%. This is also the reason why the rust resistance of 3003 aluminum jacketing is higher than that of 1060 insulation aluminum jacketing. Of course, the price of 3003 h14 aluminum jacketing is higher than that of 1060 aluminum jacketing sheet. The performance of the aluminum jacketing of various alloys in heat preservation is basically about 3 years, but if it is processed by the roll coating process or after performance processing, it can be increased to about 15 years.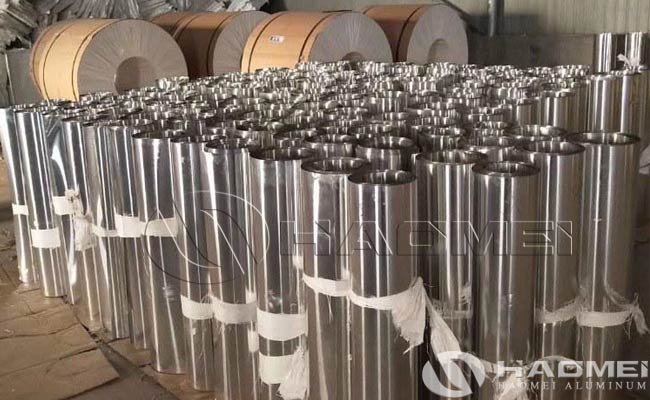 Jacketing aluminium sheet around the insulation of the pipe to protect the insulation from the environment. Aluminum jacketing 3003 h14 has many advantages, such as light quality, corrosion resistance, high compressive strength, easy production and processing, long life, recycling, beautiful surface, etc. The aluminum jacketing has good fire insulation, heat insulation and fire protection functions. The jacketing aluminumsheet is not easy to melt under high temperature. Even when the heat insulation aluminum jacket is exposed to fire or high temperature, due to its excellent heat insulation function, only its surface is rapidly increased in temperature, and maintenance is simple, showing an excellent fire insulation function.
In addition, aluminum jacketing 3003 h14 has high recycle value. The recycling price of iron sheet and zinc sheet is very low. The price of scrap iron is only one-tenth of the original purchase price. After rusting, there is no recycling value. Aluminum is highly recyclable because aluminum does not rust. Even if it is scrap aluminum that has been used for more than ten years, its price can reach more than half of the spot aluminum coil, which has a strong function of value preservation.
Contact Us
1103, No.14 Waihuan Road, CBD,Zhengzhou, China
+86-0371-65621391