5083 aluminum deck plate is an important part of marine grade aluminum plate for boat and ship building. The deck is a very important structural part of the hull, it is mainly used to cover the space inside the ship and divide it into layers horizontally. The deck can divide the ship hull into upper, middle and lower layers. The deck structure is mainly composed of deck plates and deck skeletons. It can ensure the strength and unsinkability of the hull, and provide the area for arranging various cabins and mechanical equipment. The material of the deck is mainly made of marine grade alloy 5083 aluminum plate.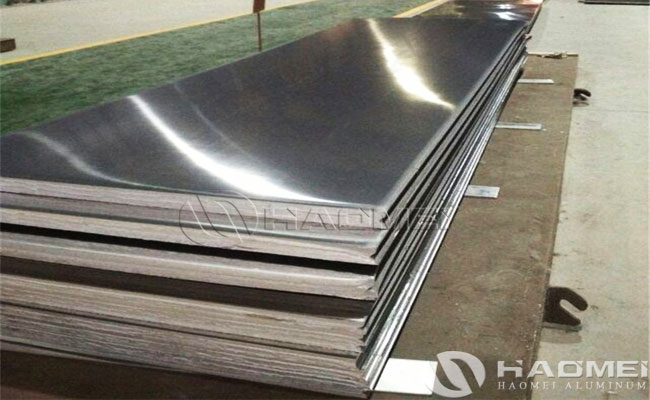 Magnesium-aluminum alloy can also be called rust-proof aluminum. 5083 aluminum deck plate material belongs to magnesium-aluminum alloy with strong rust-proof ability. It can also be called 5083 rust-proof aluminum plate. 5083 aluminum plate for deck has low density and high tensile strength. High elongation, high corrosion resistance, medium strength and good weldability, widely used in applications requiring high corrosion resistance, good weldability and medium strength, such as ships, tank body and trailer plate welding parts, etc., therefore, 5083 aluminum plate is a more suitable choice for the hull deck.
Haomei Aluminum is an experienced 5083 aluminum plate for deck manufacturer, we produces 5083 ultra-wide aluminum plate with a width of 2600mm, thickness of 3-50mm, tempers H111, H112, H116, H321, we strictly controls the product process of 5083 marine grade aluminum plate, through the determination of alloy composition, optimization of melting and casting process, homogenization heat treatment and rolling process test.
With strict quality control, Haomei 5083 aluminum deck plate have pasted American ABS classification society certification, China CCS classification society certificate and Norwegian DNV classification society certification, French classification certification, British Lloyd's classification certification can be provided for 5083 ship deck aluminum plate, we can provide material report, the product has passed iso9001: 2015 quality management system certification, welcome to purchase consultation!
Contact Us
1103, No.14 Waihuan Road, CBD,Zhengzhou, China
+86-0371-65621391