The application range of aluminum alloy sheet metal in the automotive manufacturing field is also becoming more and more extensive. Aluminum sheet metal has the advantages of low density, light weight, good molding processability, recyclability, energy saving and environmental protection, plus it can improve car driving performance and safety and comfort, reduce fuel consumption, reduce emissions, and reduce environmental pollution. Therefore, aluminum alloy sheet is recognized as one of the ideal materials for future automobiles.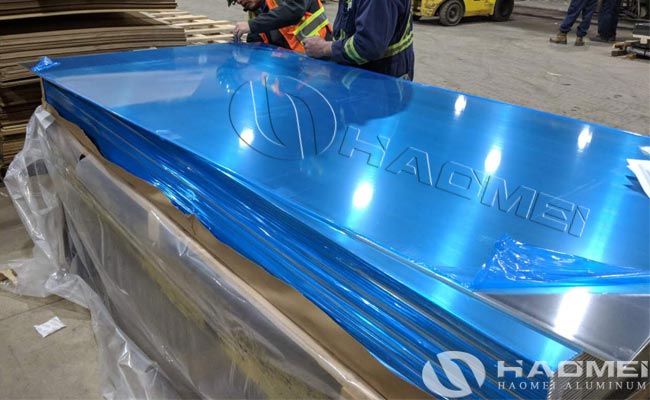 Aluminum alloy sheet metal for new energy vehicles include 5052 aluminum sheet, 3003 aluminum sheet, 1060 aluminum sheet, 5083 aluminum sheet, 6061 aluminum sheet and so on. 6061 aluminum plates for automobile wheels, 3003 rust-proof aluminum plate for power battery shells of new energy vehicles, 1060 aluminum sheet for soft connection of power batteries. Various aluminum alloy sheet are used in automobiles. It has the characteristics of good processing performance, high corrosion resistance, weldability and excellent electrical conductivity, good stamping performance, not easy to crack, excellent weldability, and lightweight and durable, in line with the development needs of lightweight cars.
Hot rolled aluminum alloy sheet metal billets are vertically cast into billets—heated—rolled into coils for cold rolling, and cold rolled aluminum sheet billets are cast-rolled coils—continuous casting and rolling. Hot-rolled aluminum plates have good surface quality, strong mechanical properties and ductility, and oxidation good effect. Cold-rolled aluminum sheets are mostly used in molds, and hot-rolled aluminum sheets are suitable for stamping and drawing. Haomei Aluminium selects high-quality raw materials, controls product quality at the source, and performs quality inspections on the production line to strictly control the production process to ensure good product performance.
Contact Us
1103, No.14 Waihuan Road, CBD,Zhengzhou, China
+86-0371-65621391