Aluminum 5083 h111 are applied in marine and ocean industry together with aluminum 5083 h114, aluminum 5083 h116 and aluminum 5083 h321. In recent years, the construction of aluminum alloy boats in the fields of passenger ships and fishing boats has increased abnormally, and the keel plays a pivotal role as the main part of the hull structure.
The main function of the ship keel is to bear the load. It is an important load-bearing structure of the ship, especially the small ship. It bears the longitudinal bending moment of the hull and ensures the structural strength of the ship. The second function of the keel is to expand the side area of the boat, improve the parallel impedance of the boat in the water, and prevent the side wind from turning. This is especially important when sailing upwind. The keel on a sailboat will be supported by diagonal braces in the middle or on the sides of the frame. In addition, the keel also plays an important role in the stability of the weight of the ship, reducing the tilt or reverse rotation of the ship.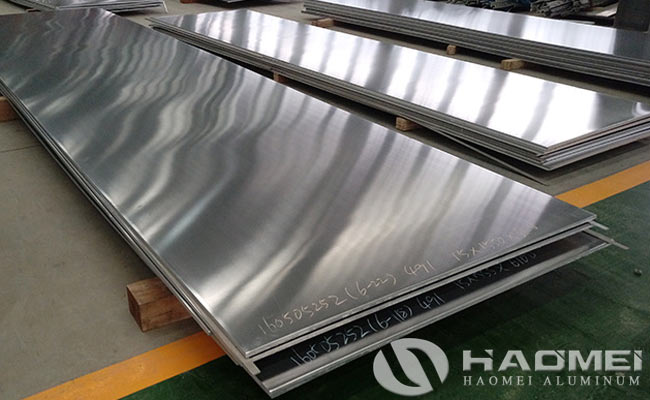 Aluminum 5083 h111 plate can be used for the production of hull keel, 5083 aluminum plate for shipbuilding is a typical magnesium-aluminum-silicon alloy, it has High toughness, corrosion resistance and weldability. So it is widely used for making boats, ships, yachts, vessels and ocean platform.
Due to the high requirements of marine aluminum 5083 h111 plate, so there is a special certification body to carry out industry certification for it, such as CSS, DNV, KR, LR, BV certification. Haomei Aluminum 5083 aluminum plate won the ship Class society certification, strength guarantee, product safety and security, if you are interested in aluminum plate 5083 h111, welcome to send inquiry, we have stock ready to delivery!
Contact Us
1103, No.14 Waihuan Road, CBD,Zhengzhou, China
+86-0371-65621391