Aluminium wooden sheet is also called as wooden grain aluminium sheet or wood grain aluminum sheet, which have beautiful and realistic wooden pattern on the surface. Together with stone grain aluminium sheet, they are seen as high end color coated aluminium sheet product, which show the design and production ability of the coated aluminium sheet manufacturer. Wood grain or stone grain aluminum sheet is based on PE/PVDF spraying of aluminum sheet using wood grain or stone grain film, and vacuuming to transfer wood grain or stone grain to fluorine of aluminum coating.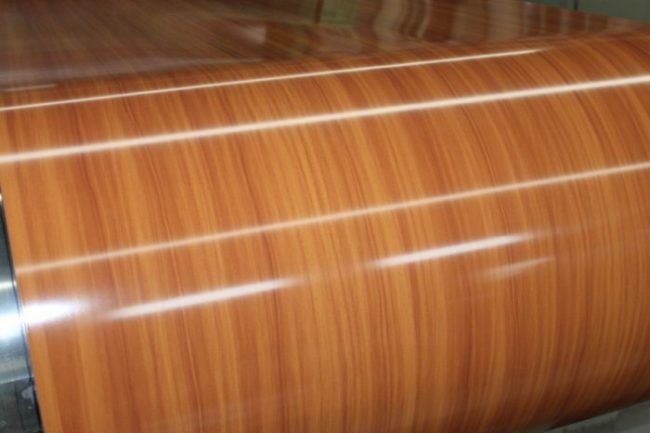 As an aluminium wooden sheet supplier in China, we Haomei Aluminum have mature technology and high quality for customers, when buyers seen the wood grain aluminium sheet we produce, they will thumbs up. The product advantages of Haomei wooden grain coated aluminium sheet are:
1, The appearance is exquisite, the wood grain pattern is rich, the effect is realistic, and the texture is clear.
2, Long service life, wooden aluminium sheet can keep 10-15 years without discoloration and deformation.
3, Anti-rust, anti-breakage, anti-ultraviolet.
4, Fire resistance, corrosion resistance, moisture resistance, hardness and strength are incomparable to solid wood.
5, It has strong plasticity and can be processed into various complex shapes, and its back can be filled with materials such as heat preservation, sound insulation, sound absorption, etc., making it more functional.
6, Environmental protection, protect the ecological environment and reduce the waste of material resources.
The application range of aluminium wooden sheet are: used in various metal curtain wall panels and metal ceiling panels. It is suitable for a variety of living and working places, such as: administrative office buildings, commercial buildings, airports, subways, light rails, exhibition halls, underground passages, hospitals and other indoor and outdoor places. It meets environmental protection requirements and improves the quality of living and production environments.
Contact Us
1103, No.14 Waihuan Road, CBD,Zhengzhou, China
+86-0371-65621391