Haomei have rich experience on aluminium sheets for roof manufacturing and exporting, the 3003 aluminum roofing sheet is common used. The thickness of aluminum sheet for roof is 0.18-1.6mm, the width is 580-1850mm, the surface of aluminum sheet for roofing can be pure or color coated, we Haomei can ensure the quality of aluminium roof sheet and supply factory price at the same time.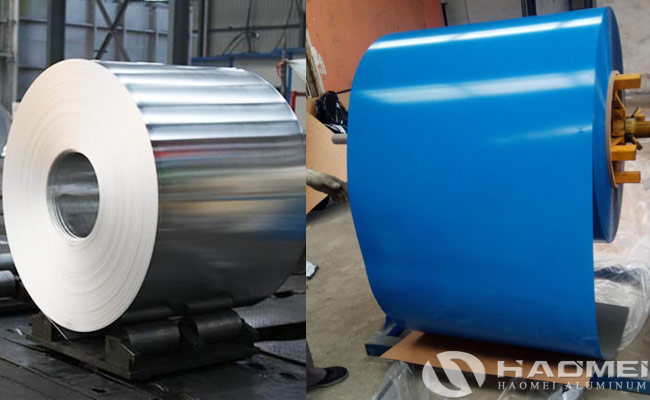 The outer surface treatment of aluminium sheets for roof includes two categories of natural unpainted products and painted products:
1, Non-painted products: hammered aluminum roofing sheet (irregular pattern), embossed aluminum sheet (formed with regular patterns through the physical method of mechanical embossing); pre-passivated alumina surface treatment plate. This kind of aluminum roofing sheet product does not paint on the surface of the aluminium sheet, does not require high appearance of the surface, and the price is low.
2, Painted products: According to the coating process, they are divided into: powder coated aluminum sheet products and pre-painted coated aluminum sheet;
According to the type of paint, it can be divided into: polyester, polyurethane, polyamide, modified silicone, epoxy resin, fluorocarbon, etc., to extend the paint resistance to aging under the action of sunlight and ultraviolet rays as much as possible, among which PVDF paint (Fluorocarbon coating) has the best anti-aging performance. It is currently known as the strongest anti-ultraviolet organic compound. Fluorocarbon-coated aluminium sheets for roof, according to different quality requirements, adopts horizontal automatic two-coating two-baking, three-coating three-baking and four-coating four-baking roller coating process. The pre-coated PVDF coating has a resin content ranging from 70% to 80%. It is roll-coated by chemical pretreatment, primary coating, fine coating and other processes on a high-speed continuous unit. The front coating is generally 25μm, and the back is coated with anticorrosive paint.
Contact Us
1103, No.14 Waihuan Road, CBD,Zhengzhou, China
+86-0371-65621391