Aluminium sheets for production of bottle caps are made of high-quality aluminum and have the characteristics of good sealing, convenient opening, and the function of preventing counterfeit goods. Aluminum bottle caps have been widely used in beverage bottles, wine bottles, makeup bottles, alcohol bottles, medicine bottles and other sealing packaging.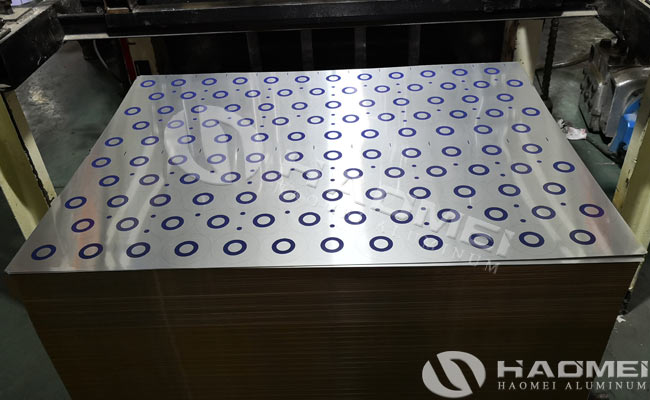 Commonly used aluminium sheets for production of bottle caps include 1100 aluminum sheet, 1060 aluminum sheet, 8011 aluminum sheet, 3105 aluminum sheet, etc. According to different requirements, you can choose the appropriate aluminum sheet for bottler caps product with good performance. 8011 aluminum sheet and 3105 aluminum closure sheet can be used for medical caps, cosmetic caps, wine caps and easy-open caps. 3105 8011 aluminium sheet for bottle caps have good deep drawing performance, low lug making rate, and has certain strength advantage after baking process of lid making.
Introduction of common specifications of aluminium sheets for production of bottle caps:
Alloy: 3105, 8011
Alloy state: H14, H16
Thickness (mm) 0.145-0.3
Width (mm) 400-1100
Length(mm)C
Because the aluminum sheet for bottle cap material has very strict quality requirements on the surface and shape of the plate. Therefore, in the process of hot rolling, it is necessary to control the product quality by controlling the processing parameters, optimizing the process, and manual testing. Haomei Aluminum is a large-scale manufacturer of aluminum sheets, strips and foils. It has special melting furnaces, static furnaces, casting machines, imported plate filters, and experienced casting workers when casting bottle caps and ingots. A series of standardized processes to ensure the stability of product quality.
At present, Haomei Aluminum has maintained a long-term cooperative relationship with many caps enterprises. Haomei Aluminum has paid attention to aluminium sheets for production of bottle caps investment in the early stage, and we will continue to play a positive leading role in the market in the future of aluminum bottle caps.
Contact Us
1103, No.14 Waihuan Road, CBD,Zhengzhou, China
+86-0371-65621391