Aluminium reflector sheet for solar parabolic has special reflective effect, have also been adopted by the solar industry. The materials used for solar energy are mainly divided into solar reflective panels and solar collector panels. The mirror aluminum sheet used in the solar reflector field has special material requirements, and ordinary mirror aluminum sheet cannot be used. The provided advanced mirrored aluminum sheet is mainly used in solar collector photoelectricity and solar collector cooker aspects and other outdoor use. The advantage of parabolic concentrator is the good performance of concentrating light. The aluminum reflector sheet for solar parabolic has excellent scratch resistance, practice has proved that if there is dust on the surface, it can be directly cleaned and treated with a rag, without worrying about damaging the surface.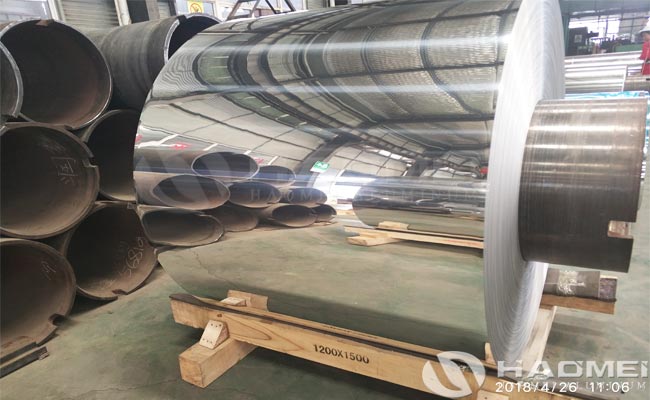 The aluminium reflector sheet for solar parabolic are mainly in 1000 series, 3000 series and 5000 series aluminum grades. Pure aluminum mirror sheet series commonly used code 1050, 1070 and 1085 aluminum. Thickness of aluminium reflector sheet for solar is 0.12-0.49mm, width is 100-1250mm. The reflector of solar is generally made of mirror aluminum sheet or mirror stainless steel plate, reflector is mounted on the reflector bracket. The parabolic reflector can focus the incident sunlight to a line of focus, in which the receiver's heat collector tube is installed. The structure is simple and easy to install, and the overall service life is up to 20 years. The mirrored aluminum sheet reflector for solar is not only more resistant to weather damage, but also greatly reduces the cost of the reflector.
The aluminium reflector sheet for solar parabolic has uniform hardness, is suitable for complex stamping and forming, bending, stretching, the whole shape is not easy to break, anti-oxidation, corrosion resistance, high temperature resistance, pure material, suitable for high requirements and stable anodic oxidation surface treatment. The specifications and size, thickness and surface treatment process of mirror aluminum sheet are different for different needs and processing difficulty, so the price of aluminum reflector sheet is different.
Contact Us
1103, No.14 Waihuan Road, CBD,Zhengzhou, China
+86-0371-65621391